NBA News: Lakers Head Coach's Fate Could Be Much Clearer After Current Season
KEY POINTS
The Lakers could be using Howard and Jordan more in the coming games
The Lakers have no plans to replace Vogel, but things may change in the offseason
Vogel needs to turn things around for the Lakers
Little has changed for the Los Angeles Lakers as their struggles continue in the Western Conference.
Head coach Frank Vogel will reportedly be evaluated on a game-to-game basis. However, the team's misfortunes may not solely be on the 48-year-old coach's shoulders.
A report from the Los Angeles Times claimed that senior adviser Kurt Rambis advocated for the team to use a larger lineup, the reason why they signed Dwight Howard and DeAndre Jordan.
It should be noted that the report did not immediately point to the Lakers adviser as the one who pitched the idea of playing the two All-Star centers.
There was also no mention that Rambis felt that the two big men would be a good fit on the court together.
Rambis has now been more involved in pregame coaches' meetings, attending the first one physically in the Lakers win over the Utah Jazz on Monday, January 17.
He also met with general manager Rob Pelinka and Vogel as well as assistant head coach David Fizdale after the team's loss to the Sacramento Kings on Wednesday, January 19.
Given these scenarios, it is interesting if Vogel took the alleged advice of Rambis.
There is nothing yet to prove that, but the only thing clear is that the Lakers coach's tenure appears to be in jeopardy.
This was reported by The Athletic, adding that Vogel is being evaluated more closely.
However, Dan Woike alleged that the Lakers do not have any current plans of replacing Vogel.
Hence, it is possible that the Lakers are keeping the faith in Vogel for now and saving the ultimate decision after the current NBA season.
If the Lakers continue to flounder and sputter in the NBA playoffs, the future of Vogel with the franchise may be headed into limbo.
Before the noted involvement of Rambis, it will be recalled that the Lakers went to a small-ball lineup with LeBron James and Carmelo Anthony playing center.
That somehow gave the team success but was not entirely telling on what the Lakers can really do with its current lineup.
Los Angeles continues to miss the services of Anthony Davis, a reason why Howard has been getting playing time.
Jordan has not played that well, a reason why there are growing murmurs that he could be shipped by the NBA trade deadline.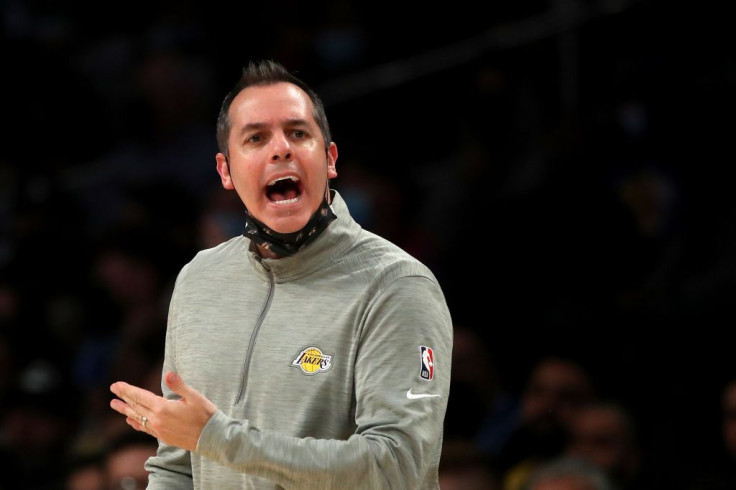 © Copyright IBTimes 2023. All rights reserved.