NBA: Pacers Thought Kawhi Leonard Was Average Forward After NBA Combine
The Indiana Pacers may have miscalculated Leonard's abilities after his NBA combine performance.
Looking back at his rookie season, Kawhi Leonard fell all the way to the No. 15 pick in the 2011 NBA draft. Many believed it could have been due to his underwhelming numbers at the combine.
At 6'7" and 227 lbs, Leonard evidently looked like an average forward in the NBA. Back then, the only exceptional physical attribute he had was his hand size.
Despite putting up fair numbers in the combine, the Pacers drafted Leonard but immediately traded him to the San Antonio Spurs. The Spurs traded George Hill to Indiana, and from that point on, it showed how valuable a piece Leonard could be for the team.
Leonard's arrival at San Antonio was very timely as Tim Duncan was in the twilight of his career. His long-time co-stars Tony Parker and Manu Ginobili were both ageing and the team needed a young player to add to the system.
To everybody's surprise, Leonard quickly became an integral part of Spurs' offense. In his first season with the team, he averaged 8 points, 5 rebounds and 1 steal per game. But nobody expected that the young Leonard would improve after each season. In the process, he became the face of the franchise and was widely credited for his amazing defense.
Leonard's defensive abilities seemed to reach new heights. But there was no better showcase than the 2014 NBA Finals against NBA superstar LeBron James and the Miami Heat. In one moment during the series, James' frustration was captured after seeing Leonard getting substituted back into the game, Sportscasting noted.
After becoming a young champion with the Spurs, Leonard also took the NBA championship to Toronto where he managed to secure his second NBA Finals MVP award. Aside from MVP honors, he also won two NBA Defensive Player of the Year awards and was included in the All-Defensive team five times during his career.
As for the Pacers, it is kind of hard to imagine Leonard accomplishing all these honors while in Indiana.
Meanwhile, Indiana is going to have plenty of offensive weapons to choose from coming into the next season. From the look of how things are going, it appears that Domantas Sabonis will be starting at power forward, instead of coming off the bench at center. Myles Turner is likely to play more minutes as well and what is more interesting to see is how they will make use of their rookie big man, Goga Bitadze.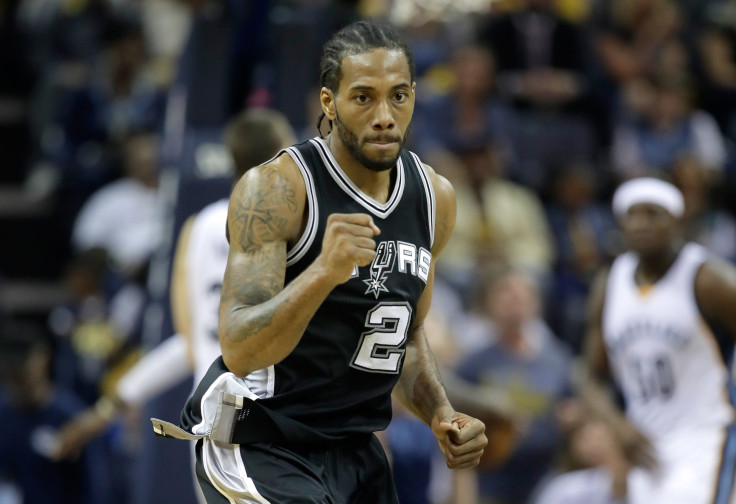 © Copyright IBTimes 2023. All rights reserved.
FOLLOW MORE IBT NEWS ON THE BELOW CHANNELS