NBA Planning To Start Next Season On Martin Luther King Jr Day, Report Says
KEY POINTS
The 2020-21 NBA Season could begin on Jan. 18, a report says
Commissioner Adam Silver is exploring the possibility of allowing fans back in stadiums
Silver has not completely ruled out the possibility of another bubble system
The preparations for the next NBA season have already begun not even a week since the Los Angeles Lakers were crowned champions. And as the league wrestles against time after a successful experiment at the Orlando bubble, a report said that one emerging possibility is the 2020-21 season kicking off on Martin Luther King Jr. Day.
John Hollinger of The Athletic reported that the NBA is angling toward starting the next season on Jan. 18 – a date deemed as the most "logical choice" after commissioner Adam Silver said the league is pushing back from its original target date, Dec. 1.
Silver has also contemplated the possibility of allowing fans back inside the stadiums as he hopes for more advancements with regards to handling the COVID-19 situation.
"Based on everything I've read, there's almost no chance that there will be a vaccine, at least that is widely distributed, before we start the next season," he said, ESPN reported. "So I do not see the development of a vaccine as a prerequisite. My sense is that with rapid testing, if you -- it may not be that we'll have 19,000 people in the building, we'll see, but that with appropriate protocols in terms of distancing and with advanced testing that you will be able to bring fans back into arenas."
"Again, I'm hopeful that based on what we're learning, based on protocols, based on testing, we will be able to have games with fans next season prior to full distribution of a vaccine," he continued.
Silver was lauded for his leadership in the organization amid the worldwide crisis. But while the bubble was an overall success, the 58-year-old still hopes the league would not be forced to return to the same environment they endured over the last four months.
"I'm hoping, ideally, that we would not return to a bubble environment," Silver said, via USA Today.
However, Silver has not completely ruled out the possibility of another bubble system, saying, "It's something we're going to have to continue looking at."
A lot of options are being explored as the NBA braces for a grueling offseason. One of them is the possibility of replicating the NFL, which decided to continue with the usual home and away games but only on a limited capacity for spectators.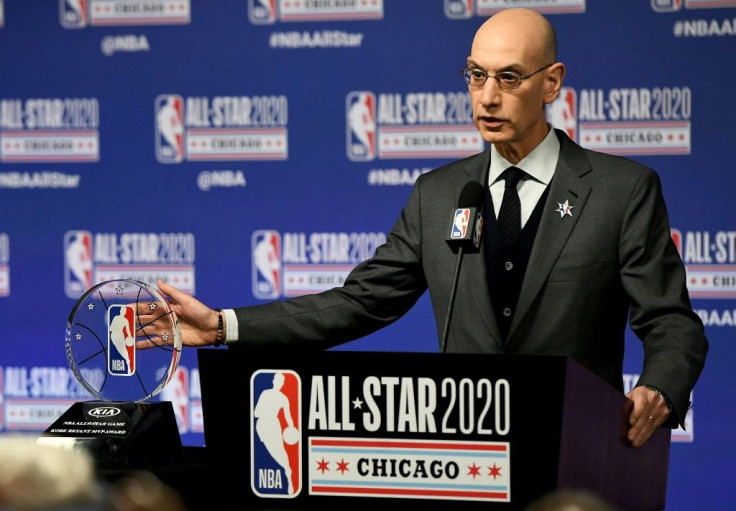 © Copyright IBTimes 2023. All rights reserved.