NBA: Raptors Running Out Of Teeth With 3 Stars Sidelined Indefinitely
KEY POINTS
Pascal Siakam will be out indefinitely due to a groin injury
Marc Gasol will also sit out indefinitely because of a hamstring injury
Kyle Lowry will have to step up to lead the depleted Toronto Raptors quintet
The Toronto Raptors have managed to rise to the occasion even with Kawhi Leonard's departure. Holdovers are getting the job done, a reason why the defending NBA champions tote a 19-8 win-loss card over in the Eastern Conference.
Coach Nick Nurse has managed to get this done but the real test lies ahead. Some players have been ruled out indefinitely and two of them are certified stars. They are Pascal Siakam and Marc Gasol.
Siakam suffered a groin injury against the Detroit Pistons after an awkward landing. This happened in the fourth period and the 25-year-old tried to play through it. It appears the decision may have been costly and now there is no timeline on when the Cameroonian can return, NBA.com reported.
Siakam was not the only one bitten by the injury bug. Gasol suffered a hamstring injury right in the first quarter and the Spaniard never returned. According to Adrian Wojnarowski of ESPN, the 34-year-old will miss a period of weeks because of it.
There was even a third casualty before the game came to a close. Norman Powell also suffered an injury with about three minutes left in the game. Powell suffered a partial dislocation on his left shoulder and is also out indefinitely. Toronto lost three players in one game, something that may tell on them moving forward.
Already out before their game against the Pistons is Fred VanVleet. The 25-year-old guard is out nursing a knee injury although he is reportedly close to returning, TSN reported. The 6-foot-1 guard suffered the injury back on Dec. 8 against the Philadelphia 76ers. With three players down, Nurse could use someone like VanVleet to help pick up the slack.
At 19-8, Toronto needs to find a way to keep its NBA campaign afloat. They are scheduled to face the Washington Wizards on Dec. 20 and then the Dallas Mavericks on Dec. 22. Things don't get any easier as the Raptors have to deal with a couple of Eastern Conference powerhouses in the Indiana Pacers and the Boston Celtics (twice).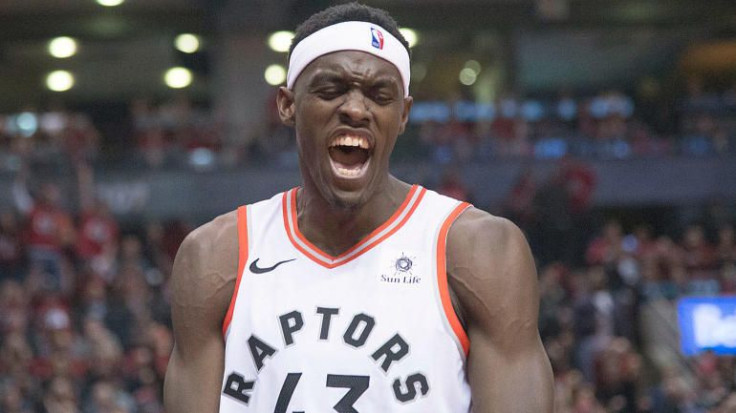 © Copyright IBTimes 2023. All rights reserved.