NBA Rumors: Boston Celtics Better Off With Current Backcourt Crew
There was a time when the Boston Celtics made great strides with Isaiah Thomas at the point. However, all that changed when the Bean Town squad traded him away to the Cleveland Cavaliers for Kyrie Irving. He has since struggled to get his game back, no thanks to a hip injury. The 30-year-old tries his luck switching teams (Los Angeles Lakers and the Denver Nuggets) but it remained that the two-time NBA All-Star remains lost in his NBA tenure.
This summer, Thomas will be among an elite group of NBA free agents looking for a new home. Standing 5-foot-9, it hardly comes as a surprise that most pundits believe that the 60th overall pick of the 2011 NBA Draft may have a hard time breaking the roster of any team. One team that could consider him is his former team – the Boston Celtics. The reunion does make sense in a nostalgic way although seeing him recall that old form he had from 2015-17 may be a bit farfetched.
Fansided gives some possible reasons why a Thomas-Celtics reunion may not work out. Boston is expected to have a busy offseason as it tries to revamp its lineup for the 2019-20 NBA wars. The name of Anthony Davis is in the picture – meaning having a solid point guard to feed him off the post is an important need. Looking at the roster right now (and if he stays), Kyrie Irving is a logical fit. However, Uncle Drew has been mentioned as one of the players that could jump ship with the Los Angeles Lakers, New York Knicks and Brooklyn Nets mentioned as possible landing spots. Much of this was covered in a previous post.
If not as a starter, Thomas could find himself coming off the bench. It would make sense in the event the Celtics end up losing names such as Terry Rozier and Marcus Smart. Like Irving, both players are expected to test the NBA free agent market. So would this justify re-signing I.T.?
There are of course apprehensions on such a move. One is Thomas' injuries and his age. At 30, it comes to no surprise that the diminutive NBA guard's play has gone down a notch. His recovery hasn't exactly panned out although exposure is also something worth nothing. Should Boston sign him, his tenure will practically be similar to where he is right now. Should Irving leave, it could be a good sign for I.T. However, he will need to muster enough strength to reclaim that old spot he lost back in 2017.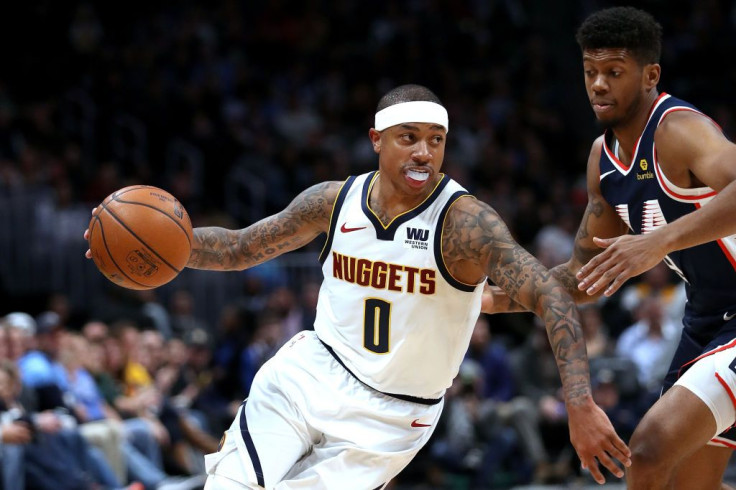 © Copyright IBTimes 2023. All rights reserved.