NBA Rumors: Bryant's Rise Sparked by Jordan Trash Talk Back During 2002-03
NBA comparisons to all-time great Michael Jordan have been done frequently. One player that has been mentioned most often is retired Los Angeles Lakers star, Kobe Bryant. In the eyes of many, there can only be one Air Jordan. However, it also remains that there can only be one Black Mamba.
Despite the comparisons, which also includes LeBron James at times, it remains that each superstar has his success story. Jordan and Bryant did get a chance to go head-to-head back during the 2002-03 season when His Airness played for the Washington Wizards. Thanks to Gilbert Arenas during the No Chill Podcast, it seems that something happened that year when the Wizards faced the Lakers.
According to the former NBA star, there was an incident where Jordan told Bryant after their game that the Lakers star that he could wear his shoes but never fill them. And while that could mean a lot of things, Arenas pointed out how this likely fired up Bryant and probably motivated him to unfurl his best. The 37-year-old guard added how Bryant came back and poured in 55-points against them on March 28, 2003, after checking with Basketball-Reference.com. Kobe went 15/29 from the field, 9/13 from the 3-point line and was 16/18 from the free-throw line.
Rewinding a bit on the games prior to that 55-point outburst, Bryant was on a scoring tear. That included scoring 30-plus points in three of the Lakers five games. Harsh as the words of Jordan may be, it rubbed Bryant in a positive kind of way and long term. The 13th pick of the 1996 NBA Draft went on to win two more titles. In total, however, he was unable to reach Jordan's NBA title count of six.
Regardless, there is no question that Bryant has done more than enough to be up there among the greats. He is a sure-fire future Hall of Famer and will always be an NBA star in his own right. Looking ahead, it would be interesting if Bryant would also consider buying and running his own NBA team. It may sound premature for now but anything is possible if the Black Mamba wants to. Kobe is into a lot of things right now so it will be interesting if he does go down that path in the future.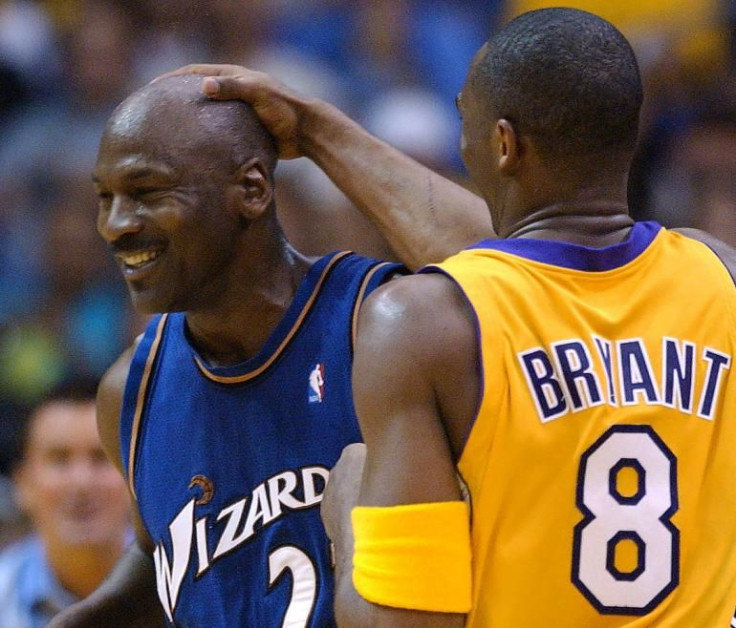 © Copyright IBTimes 2023. All rights reserved.