NBA Rumors: Bulls Coach Confident About Staying Despite Reshuffled Management
KEY POINTS
Boylen unfazed by reshuffled Bulls management
Boylen could stay but on probationary basis
Key personnel likely to be dismissed by Karnisovas
Jim Boylen has had his share of criticism, particularly from players. Some went on record to reveal how he was employing military-like practices on NBA stars who were left fatigued. A lot has changed since then. Boylen has softened up but still gets his share of unwanted limelight each time he makes a controversial comment or practice.
Despite all that, Boylen has managed to whip up a severely depleted Chicago Bulls quintet this season. Though they were unlikely to make it to the playoffs, the 54-year-old managed to make something out of their campaign with tactical moves. The defense ended up being the key to their campaign. However, all those were made under the tutelage of Gar Forman and John Paxson. With a management reshuffle, those efforts may be for naught.
As most probably know by now, the Bulls have taken in former Denver Nuggets general manager Arturas Karnisovas. The 48-year-old will replace Paxson in running basketball operations and it appears there will be casualties along the way, ESPN reported. Boylen has been singled out as one of them the mentor believes he will stay on to coach for Chicago.
According to a report from the Chicago Sun-Times, Boylen fully expects to return as head coach next season. However, he is not discounting anything and is similarly aware that a coaching change is possible. The belief is understandable. Karnisovas was hired to reshape the organization and current personnel may be part of that. Seeing how he was able to compile a 39-84 record since last season, Boylen's performance is unlikely to impress the 48-year-old executive.
Boylen has two years left in his contract and a potential move by Karnisovas is to see how things pan out in the early goings. If the Bulls continue to struggle and fail to live up to expectations, Boylen is likely to be dismissed.
Other than the head coaching role, the Bulls need to work on their roster for next season. They saw how key positions were missing, likely the first thing that Karnisovas will address in the offseason. Like most, the Bulls are awaiting the plight of the current season due to the problems caused by the COVID-19 pandemic. Everything may be calm for now but the real moves for the Bulls to shape up may be coming soon.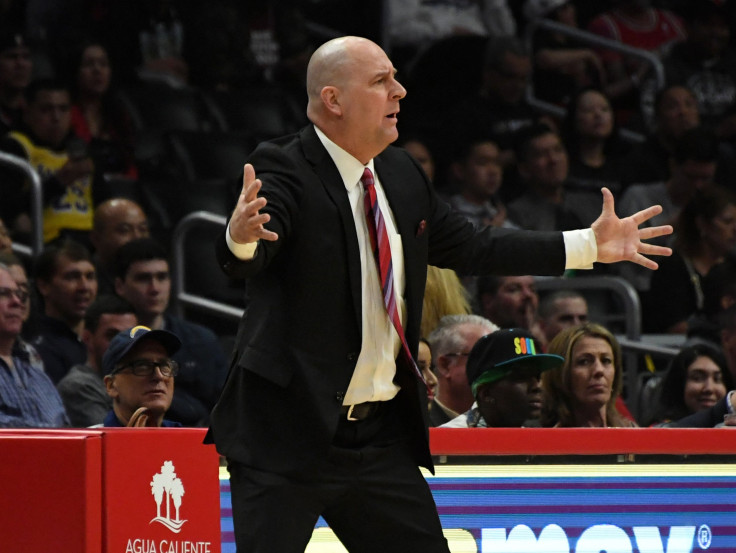 © Copyright IBTimes 2023. All rights reserved.