NBA Rumors: Clippers Planning To Use 'The Klaw' To Lure Kawhi To LA
Kawhi Leonard will be one of the most sought-after names this coming NBA free agency, although the chances of signing him grow smaller by the day at the rate things are going for the Toronto Raptors. They took game one of the 2019 NBA Finals, something that may increase the chances of seeing the 27-year-old sticking it out with the Raptors moving forward.
Nevertheless, this will not stop teams from making their pitches. Most know that Los Angeles teams have been in hot pursuit of Leonard, although the Clippers are believed to be in the lead. Despite that, the Clips are leaving no stones unturned and plan to make a well-planned pitch to the former 15th pick of the 2011 NBA Draft by the Indiana Pacers.
According to The New York Times, the Clippers are looking into the possibility of purchasing a portion of Nike's "Klaw" logo which they will use as part of their free agency pitch to Kawhi. And while that could be a great part of their planned run at the star forward, it does have risks, especially if they fail to convince him to sign on the dotted line.
And now one has to wonder if this aggressive move is part of the Clips plans to tilt the odds in their favor. As covered in a previous post, LeBron James has reportedly reached out to Leonard and Jimmy Butler -- a move that most believe is to help the Lakers land that second superstar for next NBA season. Factoring in that part on Leonard not wanting to play behind the shadows of another star, it will be interesting if James' efforts pay off.
But the real issue here is on whether Leonard will be leaving the Raptors next season. Having brought Toronto this far, there is no question that the Raptors will exhaust everything to keep him. The one-time NBA champion has hardly commented on his free agency plans. Being on an overachieving team, however, there is no denying that potentially staying with his current NBA team, win or lose, remains a strong possibility
Clippers coach Doc Rivers would love to have Leonard on board, even comparing him to NBA great Michael Jordan recently. The comparison unsurprisingly drew flak although there is no denying Leonard is destined to be one of the greats up there, Fox Sports reported.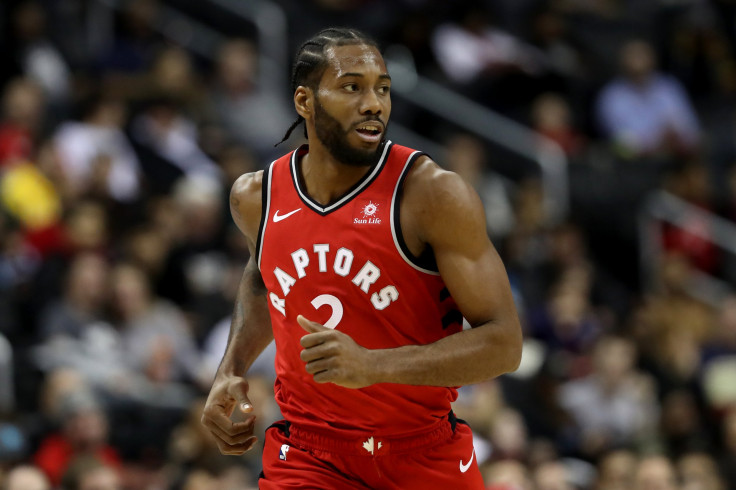 "He is the most like Jordan that we've seen," Rivers said. "Like, there's lots of great players. … LeBron [James] is phenomenal, KD (Kevin Durant) is phenomenal. Not that (Leonard) is Jordan or anything, but he is the most like him."
© Copyright IBTimes 2023. All rights reserved.