NBA Rumors: Former Champion In Demand, Rockets Active, Clippers Favored
The Andre Iguodala saga – if you can call it that – is a slow burner compared to the Kawhi Leonard or Kevin Durant sagas but it looks like it will continue for some time before a solution is found. The three-time NBA champion is a player in demand but the Memphis Grizzlies hold all the cards at the moment.
The 2015 NBA Finals MVP was traded by the Golden State Warriors to the Grizzlies earlier this summer as part of the deal that saw Durant join Brooklyn Nets and D'Angelo Russell move in the opposite direction. It was a surprising turn of events – not the Durant leaving part – but the arrival of Russell and departure of Iguodala.
The Grizzlies are in a rebuilding phase and may not have too much use for a veteran shooting guard / small forward despite his experience as a sixth man and are willing to trade him during the offseason. Iguodala will earn $17.2 million this upcoming season and the Memphis franchise are open to trade offers.
There were talks of a potential buyout but the Grizzlies are not willing to sanction it and are only willing to accept trade offers which include at least one future first-round pick. The Houston Rockets are one of the teams that are interested in Iguodala with reports suggesting that he was on top of their wishlist before they landed Russell Westbrook from Oklahoma City Thunder.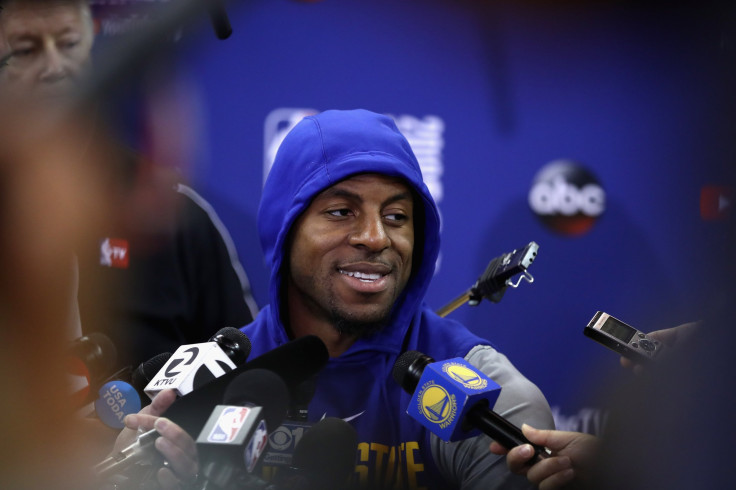 Despite Westbrook's arrival, Houston Chronicle's Jonathan Feigen has quoted Rockets general manager Daryl Morey saying that they are still not done and could add more players via trade. However, they will have to offload one of P.J Tucker or Eric Gordon to make room for Iguodala owing to his $17.2 million salary for next season.
The Los Angeles Clippers were the second team that was pursuing a deal for the former Warriors shooting guard, who is high in demand not only for his title-winning experience but also for his ability to make a difference on a team with elite level stars. The Clippers already possess Kawhi Leonard and Paul George and the arrival of Iguodala will certainly make them outright title favorites.
ESPN's Zach Lowe thinks Iguodala will land in Los Angeles with the Clippers but previous reports suggested that they are not willing to part with small forward Maurice Harkless, who will have to be part of any trade for Iguodala. Harkless joined the Clippers during the offseason as part of a four-team trade involving the Portland Trail Blazers.
The Lakers are also being touted as a potential destination for Iguodala owing to general manager Rob Pelinka having been his former agent, and Stephen A. Smith is certain they will win the title if they add the former Warrior. But this move is likely to happen only if Grizzlies complete a buyout of Iguodala's contract, which is, according to Real GM's Keith Smith, is unlikely.
© Copyright IBTimes 2023. All rights reserved.