NBA Rumors: Gallinari Plans To Join Hawks Raises Questions, Find Out Why
KEY POINTS
Danilo Gallinari's move to Atlanta is not yet officially sealed
The Italian playing for the Hawks raises questions on his future plans
Gallinari will be an asset to any NBA team this coming season
Danilo Gallinari originally wanted to join a contender this 2020-21 NBA season even if it means giving up big money. There are several teams linked to the Italian, but his reported move to the Atlanta Hawks raises some questions.
Gallinari's agent, Michael Tellem of CAA Sports, confirmed to ESPN's Adrian Wojnarowski that the 32-year-old is finalizing a three-year deal worth $61.5 million with the Hawks.
There is no telling if this deal will be made official. But this early, the clear winner here would be the Hawks. As for contending for the NBA title, this move would go against Gallinari's original intent.
A few months ago, Gallinari was quoted as saying that he is aiming to join a team that can play for the NBA title. He added that money will not be much of a factor in free agency, Sportando reported.
"Next summer, when I will become free agent, I will privilege a team that can fight for the NBA Finals," Gallinari said. "I won't chase money, but the chance to play for the title. NBA taught me to be a more selfish player on the court but I have not really succeeded yet."
Gallinari is not the only player who has been linked with the Hawks. Atlanta has been singled out as a possible landing spot for another player, Gordon Hayward.
The 30-year-old player is opting out of his player option with the Celtics, and several teams have their eye on the All-Star forward. Aside from the Hawks, the New York Knicks are said to be also interested.
Gallinari is coming off a good NBA season with the Oklahoma City Thunder. He played 62 regular-season games, averaging 18.7 points, 5.2 rebounds and 1.9 assists. He shot 47.6% from the field and 40.5% from the three-point area. He would undoubtedly be a good addition to any team in need of outside shooting.
Also, it would be best to note that the Italian is making sure he is in top shape. Gallinari has been doing yoga and mixed martial arts to stay fit. He is also working out with former Denver Nuggets strength and conditioning coach Steve Hess in preparation for the coming NBA season.
"So here is the thing. I'm not really concerned about where he ends up. But I will say this, you will get a bigger and badder Gallo. He is going to be a different beast. So whatever team gets him, the will be really, really lucky," Hess stated when he was asked about the Italian in a Zoom cast interview with Brian Yalung.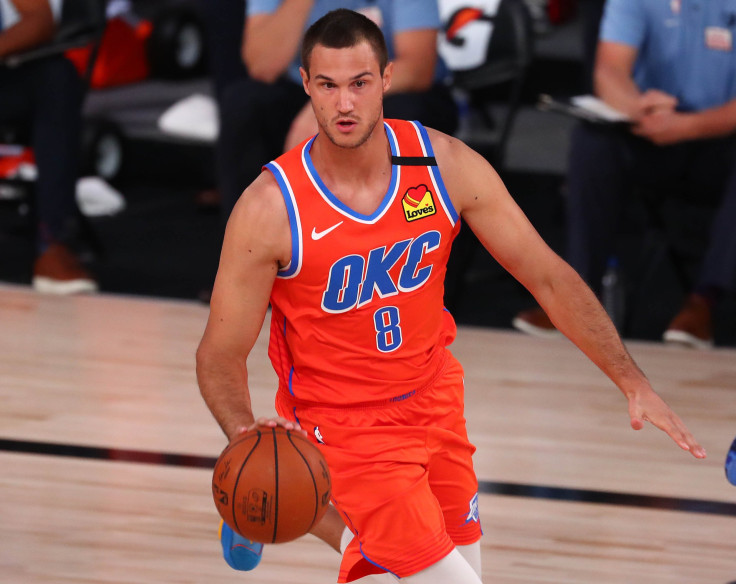 © Copyright IBTimes 2023. All rights reserved.