NBA Rumors: Gordon Hayward Wanted To Join Another Team Amid Hornets Agreement, Report Says
KEY POINTS
Gordon Hayward has agreed to a four-year, $120 million deal with the Charlotte Hornets
Hayward wanted to play for the Indiana Pacers, a report says
Celtics and Hornets are still discussing the possibility of turning the All-Star's deal into a sign-and-trade
The Boston Celtics and Charlotte Hornets are still in talks for a sign-and-trade deal for Gordon Hayward, but the 30-year-old player previously considered another destination, a report says.
Before reports surfaced that he reached a four-year, $120 million agreement with the Hornets Saturday, The Athletic's Shams Charania reported that Hayward wanted to play for the Indiana Pacers.
Speaking to Stadium, Charania said that Hayward is looking to "sign a deal" with the Pacers as the NBA All-Star wants to return to his roots.
"Gordon Hayward is fully focused and wants to sign a deal with the Pacers," the NBA insider said. "That is his preferred destination. His desire over the last couple of weeks has grown to go back home, go back to Indi."
Charania, who has a track record of reporting accurate NBA trade news and rumors, however, added that "there's obviously a level of interest potentially in [Hayward] staying in Boston."
Though Hayward is set to join the Hornets, the deal is still far from being finished. The Celtics and Hornets are still negotiating over the possibility of turning the 30-year-old's deal with Charlotte into a sign-and-trade, Adam Himmelsbach of The Boston Globe reported, citing unnamed sources.
"Per multiple league sources, a Celtics/Hornets sign-and-trade involving Gordon Hayward is still being discussed," Himmelsbach wrote.
Hayward's contract with the Hornets is huge, considering his age and history with injuries. With the amount offered in the four-year deal, Charlotte may not have the cap space necessary to fit Hayward's salary for the first year without making certain changes in its roster.
It was earlier reported that Charlotte is planning to waive and stretch the final year of Nicolas Batum's contract in order to create space for Hayward. The said move could possibly make an extra $18 million in cap space, Charlotte Observer reported.
Prior to suffering a dislocated ankle and fractured tibia, Hayward was one of the most notable forwards in the NBA. The devastating injury drastically hindered his performance, dropping down from 22 points per game in the 2016-17 season to 11.5 in his return in 2018.
Veteran NBA analyst Stephen A. Smith recently stated that despite the injury, Hayward is still a talented player and a move away from Boston could be good for his career.
"With Gordon Hayward departing, I think that's a good thing because I think that he's a good player and should be somewhere else but I don't know if Boston is the ideal situation for him," Smith recently said on ESPN.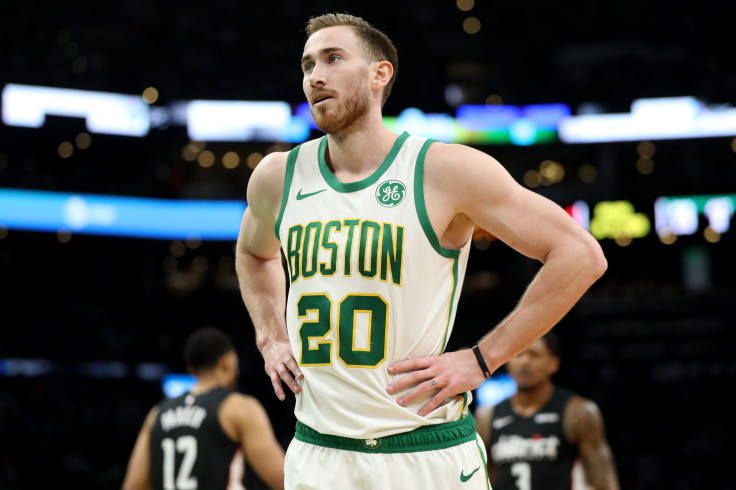 © Copyright IBTimes 2023. All rights reserved.