NBA Rumors: Knicks Could Still Inquire About Potential Trade For Russell Westbrook
Russell Westbrook's time with the Oklahoma City Thunder is officially over following the blockbuster trade involving Chris Paul of the Houston Rockets. As things loom right now, he will be reuniting with former teammate James Harden and such is something pundits are trying to figure out. A lot of that has to do with the fact that both stars may have trouble co-existing seeing how Harden and Westbrook established their niche when they became the respective face or superstars of their respective teams.
Before the trade was finalized, Westbrook allegedly viewed the New York Knicks as a potential suitor. This was brought out in the open by Ian Begley of SNY.tv. He, however, also pointed out that the Knicks may not have the assets or money to match the salary of the 2017 NBA MVP. And as things stand right now, the only way that New York may enter potential Westbrook trade talks is by Dec. 15 when they can include free agents they signed this summer.
This was seen as one reason why the Knicks probably failed to get any deal for the eight-time NBA All-Star done. Oklahoma was not willing to wait that long and hence the consummated trade with the Rockets. However, the scenario could crop up once again by December - especially if the Rockets or the Knicks don't perform well in the early part of the 2019-20 NBA season. A trade could happen although several other teams could enter the picture. That includes the Miami Heat who are reportedly another team the fourth overall pick of the 2008 NBA Draft is reportedly interested in playing for based on what league sources are telling Adrian Wojnarowski.
The Heat and the Thunder allegedly had preliminary talks on Westbrook. Miami was, however, reluctant to deal Bam Adebayo or Tyler Herro in a potential deal, the Miami Herald reported. That ended in a stalemate although, like the Knicks, talks could resurface somewhere next NBA season.
So as things stand now, the focus will be on the Rockets. There are plenty of questions up in the air - the most prominent of which is how Westbrook and Harden will be able to work things out. Ball sharing is seen as a big issue with both stars wanting the ball most of the time in their hands. The task to fix all that may fall in the hands of head coach Mike D'Antoni heading into the 2019-20 NBA season.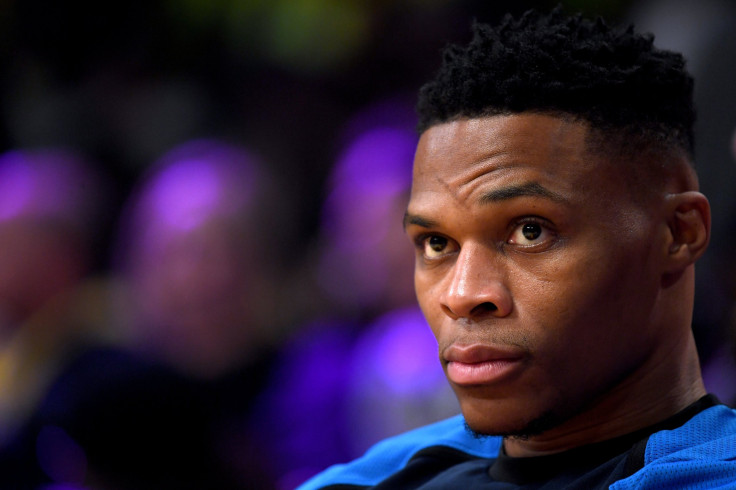 © Copyright IBTimes 2023. All rights reserved.