NBA Rumors: Lakers Can Sign Klay If Anthony Davis Trade Successful
The Los Angeles Lakers are likely to be on overdrive from now until the trade deadline on Feb.7 after Anthony Davis' agent Rich Paul confirmed that his client will not accept the supermax offer from the New Orleans Pelicans in order to join another franchise where he can genuinely challenge for championships.
And the Lakers have been installed as favorites to land the power forward, who is considered among the top three players in the NBA at the moment. He shares an agent with LeBron James, which makes it all the more likely that Los Angeles will be at the top of the list of his next destinations.
Davis is averaging 29.3 points and 13.3 rebounds this season and the Lakers are keen to bring in another star player to complement James and ensure they are back in contention in the post-season. They have been given another incentive to land the power forward by ESPN's senior NBA insider Adrian Wojnarowski, via SB Nation's Ben Rosales.
It is being claimed that should the Lakers land Davis and the Golden State Warriors do not offer Klay Thompson a max contract when he becomes an unrestricted free agent in the summer. The shooting guard is said to be considering a potential move to Los Angeles if they can offer him a deal close to his max slot.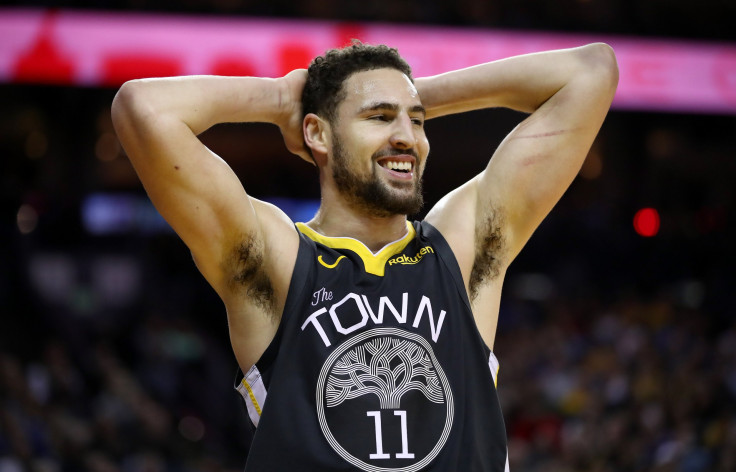 The Warriors guard is among the best shooters in the league and his game will perfectly suit Davis and James' as they will attract plenty of the opposition defense leaving open spaces for Thompson to occupy and do what he does best – score buckets.
Thompson has repeatedly stated he wants to remain with the Warriors and his father, who did play for the Lakers in the past, also admitting that his son will finish his career as a Warrior. But stranger things have transpired when it comes to money and an opportunity to further improve one's legacy in the sport.
The Lakers are certain to be planning a trade package for the Pelicans, who insisted the trade will happen according to their timeline, which means it could well drag into the summer after the end of the ongoing campaign.
According to Yahoo Sports' Chris Haynes, the Lakers hierarchy met on Monday to discuss the plan going forward and this comes on the heels of principal owner Jeanie Buss' comments where he praised Magic Johnson and Rob Pelinka for their work behind the scenes and helping the team keep its young assets with a view to a brighter future.
Wojnarowski is reporting that the Pelicans will listen to all the offers on the table for Davis before coming to a decision. And according to sources, they will not trade before the deadline unless they receive a package that is too good to refuse.
© Copyright IBTimes 2023. All rights reserved.