NBA Rumors: Lakers Choosing Between Smith And Waiters For Last Open Roster Spot
KEY POINTS
Smith could finally get wish to play NBA ball
Waiters needs to impress to get last Lakers slot
Questions on Smith's conditioning are in the air
The Los Angeles Lakers are in no hurry to fill up their open roster spot, something that came up after they waived Troy Daniels. Dion Waiters was said to be working out with the team this Monday but it appears he is not the only one in play. J.R. Smith will also be worked out, meaning the purple and gold will have options.
According to Sham Charania of The Athletic, the Lakers plan to bring in Smith "early this week". No specified time and day were mentioned but one thing is sure - Waiters, if he does get to work out first, will have to leave a good impression if he wants to rejoin LeBron James in Hollywood.
One advantage Waiters has over Smith is that he has played this NBA season. Though it was not much, the fact remains that the 28-year-old played saw action with the Miami Heat for 3 games, averaging 9.3 points, 3.7 rebounds and 1.0 assists per Basketball-Reference.com. It may not be much but it does show the type of conditioning he is in.
Unfortunately, the same cannot be said for Smith. The last time the 34-year-old swingman saw action was at the start of the 2018-19 NBA season where he played in only 11 games. He averaged 6.7 points, 1.6 rebounds and 1.9 assists with the Cleveland Cavaliers. He has since been in the sidelines and was only waived on July 15, 2019. Hence, there is no telling what kind of condition Smith is although that will clearly show once he gets his workout with the Lakers.
The Lakers waived Daniels recently although head coach Frank Vogel said they were in no hurry to fill up the void according to Adrian Wojnarowski of ESPN. It appears it was more of a safety precaution in the event that someone gets injured and they would need an open roster spot. But if either Waiters or Smith pan out, one of them could get that slot.
Los Angeles was in the market for a playmaker but no one made the grade. Hence, the Lakers are going for the next best thing, looking for someone who can help out on offense. Both Waiters and Smith are known to possess a good outside shot although they are not expected to log heavy minutes. A decision on who they will get should be known soon.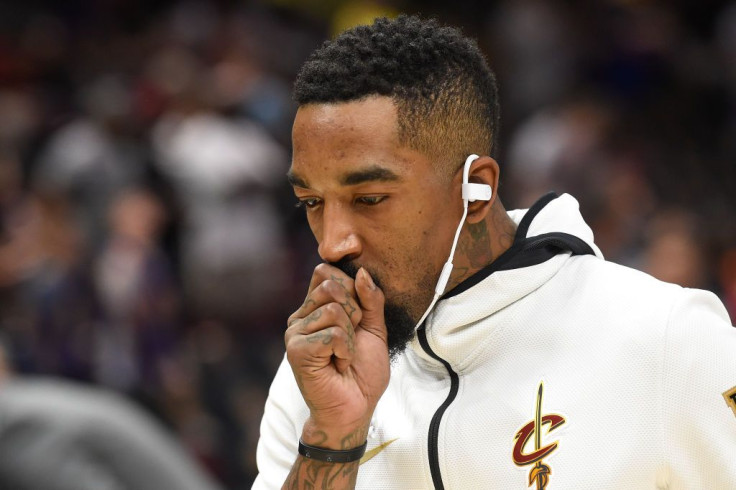 © Copyright IBTimes 2023. All rights reserved.