NBA Rumors: Lakers, Clippers, Knicks, Nets Have Chance To Lure Kawhi Leonard Away From Raptors
Kawhi Leonard is easily the most sought-after free agent of the 2019 offseason. Kevin Durant was supposed to hold that title, but everything changed when the Golden State Warriors' star ruptured his Achilles and Leonard led the Toronto Raptors to their first-ever championship.
Leonard won his second career NBA Finals MVP award. He might be the league's top player, and he's about to change the fate of one franchise.
Toronto hopes to re-sign Leonard to a five-year max contract. Once considered somewhat long shots to keep the star that reportedly had eyes on heading back to his hometown of Los Angeles, the Raptors might now be the favorites to ink Leonard to a deal after winning the title.
The Los Angeles Clippers have been thought to be Leonard's No.1 choice this summer. L.A.'s second franchise has reportedly been confident about their chances to sign the superstar.
According to Fox Sports' Cris Carter, it won't simply be a two-team race. The "First Things First" co-host, who appears to be very plugged into Leonard's camp, named five teams that will all at least have a chance to acquire Leonard in July.
In addition to the Raptors and Clippers, the Los Angeles Lakers, Brooklyn Nets and New York Knicks are on that list.
The Lakers' pursuit of Leonard probably hinges on their trade for Anthony Davis. Unless the deal isn't officially completed until July 30, they can't offer Leonard a max contract.
The Knicks have reportedly been expecting to secure a meeting with Leonard. Carter had previously reported that the Raptors' star would consider joining the Knicks.
Durant and the Knicks have been linked together for about a year. If the superstar leaves Golden State for New York, he won't be able to help the Knicks on the court until 2020 because of his recent injury.
The Nets are likely to sign Kyrie Irving. Brooklyn has a chance to pair another star free agent with the point guard. Irving has reportedly been trying to convince Durant to join him with the Nets, but the team would gladly sign Leonard instead.
Free agency officially begins on July 1.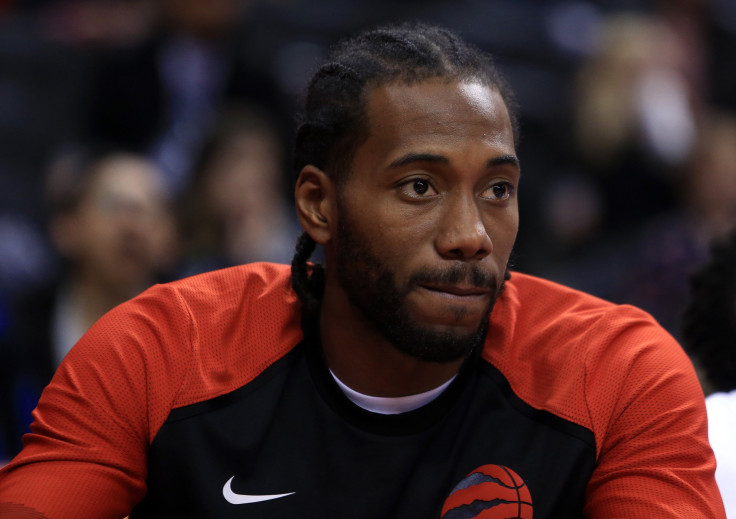 © Copyright IBTimes 2023. All rights reserved.