NBA Rumors: Lakers Need To Reboot Everything, Including LeBron
For the Los Angeles Lakers, the main thing right now is getting a new head coach. After that, adding more players to help out LeBron James is likely in the itinerary, although some critics feel there is one important pressing matter that needs to be addressed.
When the Lakers convinced James to sign on the dotted line, the three-time NBA champion was waiting for support. Los Angeles tried to do that with budding young stars like Brandon Ingram and Lonzo Ball in tow. There were even some veterans like Lance Stephenson and JaVale McGee inserted for the needed experience. But as most know, that plan backfired.
James has had estranged relationships with team owners, the last of which was with Dan Gilbert. Now, he is dealing with Jeanie Buss who is adamant of turning things around for the purple and gold. With Magic Johnson out of the picture, the man likely to be dealing with James and company is Kurt Rambis. The former Lakers enforcer is married to Linda, someone reportedly having a big influence in the organization, USA Today reported.
Going beyond that, it is more about the status of James' current relationship with the Lakers organization. In the eyes of critics, the trust that LeBron has on the organization is damaged and is something that needs to be remedied according to Dave McMenamin of ESPN.
True enough, the Lakers have made questionable moves the past months. The most notable of which was that botched Anthony Davis trade. That move led to disharmony from within the Los Angeles camp – yet another thing that Buss, general manager Rob Pelinka and the next head coach will have to address.
Per McMenamin, the Lakers need to rebuild that trust with James – assuming it is indeed in shambles. In essence, Los Angeles needs to push the reset button and hope to get themselves back in track. Failure to do so could result in dire consequences – the top of which is seeing an unhappy LeBron James.
The Lakers have a rough road ahead although they are starting to place things in order. Tyronn Lue and Juwan Howard are being considered as next head coaches – both of which are familiar with James.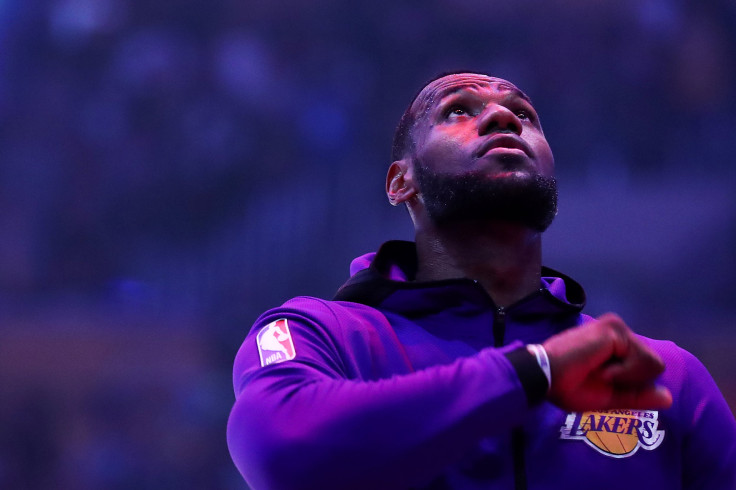 Monty Williams is the other coaching name in the mix. He has no direct ties with James although his resume seems credible over the two. Once again, the Lakers need to deliberate closely if they are getting a coach James is familiar with or not.
© Copyright IBTimes 2023. All rights reserved.