NBA Rumors: Passed On By Lakers, Noah Possibly Headed To Clippers
Joakim Noah may have been shunned by the Los Angeles Lakers but it appears he may still end up playing in Hollywood. According to his father, the former NBA Defensive Player of the Year will be working out with the Clippers who have an open roster spot.
Yannick Noah revealed that his son was on his way to work out with the Clippers on the Super Moscato Show. The 34-year-old veteran could be the big man Doc Rivers sorely needs considering Ivica Zubac, Montrezl Harrell and Mfiondu Kabengele may lack the toughness and experience for the coming season.
A healthy Noah could add the needed muscle on defense and the rebounding department. This would be a perfect complement to new acquisitions Paul George and Kawhi Leonard. Aside from that, the two-time All-Star could also guide the younger players next season and provide the needed veteran presence in the locker room.
Noah was in consideration by the Lakers following the injury to DeMarcus Cousins. Dwight Howard ended up getting the job where Mareese Speights was also worked out. With reports that the Clippers have long coveted adding the French player, all Noah may need to do right now is show that he is in shape and ready for the coming NBA season.
Noah had his best years with the Chicago Bulls before moving to the New York Knicks in 2016. Injuries have kept him from recalling his old self. When healthy, Noah is good for a double-double performance. He holds career averages of 8.8 points, 9.1 rebounds and 2.8 assists in 27.9 minutes of action.
In a previous post, Noah was seen as a perfect replacement for Cousins with the Lakers. However, there were questions raised on how he could co-exist with Lakers star LeBron James. Both have a history when James was still with the Miami Heat and Noah with the Bulls.
James and Noah have a history of hatred although the former has found a way to get along with past rivals. That included Lance Stephenson who suited up for the purple and gold last season.
Depending on how Noah impresses the Clippers coaching staff, a decision should be made in the coming days. He does seem like good fit although it would be best for the Clips to also take a look at his overall health.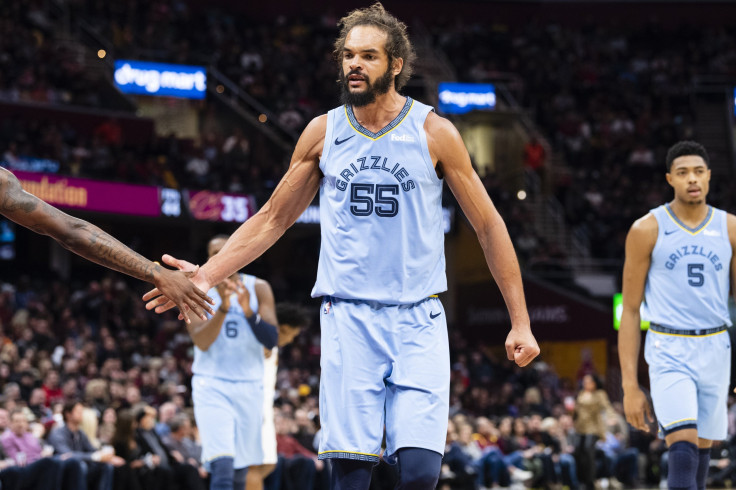 © Copyright IBTimes 2023. All rights reserved.