NBA Rumors: Portland, Sacramento Seen As Favorites To Seal Deal For Ben Simmons
KEY POINTS
Ben Simmons is inclined to move out of Philly and suit up for a new NBA team
The Sixers will have a hard time offloading Simmons because of his $147 million contract
Two teams are favorites to land Simmons
After days of speculation, it has been confirmed that Ben Simmons no longer wants to be around Philadelphia.
With the Philadelphia 76ers nearing training camp, the biggest question was if the former top pick would be around by that time or when the 2021-22 season starts.
All that has been answered per a report from the Philadelphia Inquirer.
According to Keith Pompey, Simmons has reportedly informed the Sixers that he no longer wants to remain with the team.
Furthermore, he had already informed management that he wanted to be moved and has no plans to attend camp.
With that said, moving Simmons will not be easy. There is the remaining $147 million four-year contract he carries.
Most teams have used up their salary cap, and the only feasible way for the Australian player is if one of the other NBA teams dangles multiple assets in exchange.
So far, several teams have been mentioned as having an interest in Simmons. As mentioned in a previous report, that list includes the Golden State Warriors, Los Angeles Clippers, Minnesota Timberwolves and Sacramento Kings.
The Los Angeles Lakers were also mentioned, but most know that the franchise has limited options financially.
But after confirmation that Simmons is on his way out, the possibilities for Simmons have now grown.
Some have added the San Antonio Spurs and Portland Trail Blazers, but it will require giving up some of their resident stars.
In the case of the Spurs, a package involving Dejounte Murray, Derrick White and some future picks was suggested.
It could be a fresh start for the three-time All-Star, not to mention a potential spot where he can improve under head coach Gregg Popovich.
For the Blazers, it would mean giving up CJ McCollum and a couple of future picks. Damian Lillard has been linked to a move to Philly although the chances of that happening are perceived as low.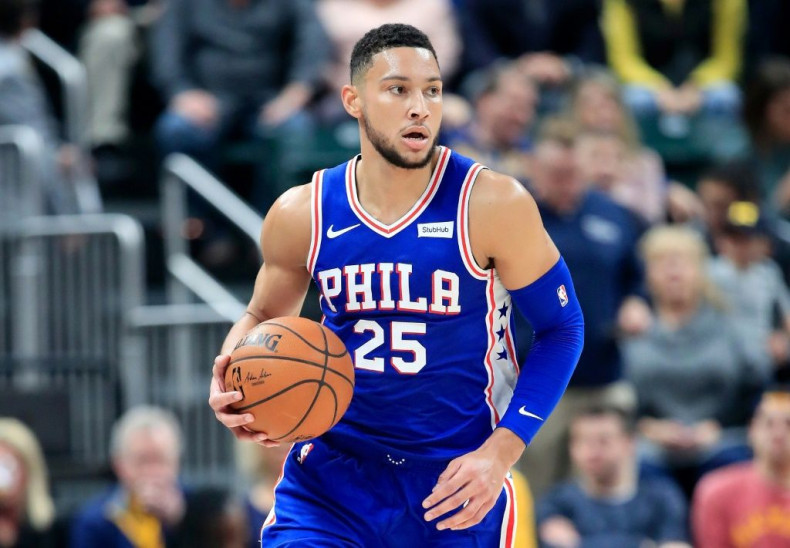 Hence targeting McCollum instead could be an option. He would be a perfect addition to the Sixers, especially in the department of outside shooting and offense.
Of the previous teams mentioned interested in Simmons, the Warriors could make sense. But for that to happen, one superstar may have to be sacrificed.
Draymond Green was suggested, but most feel that the Dubs are unlikely to give up the do-it-all player--aware of the value he has on the team.
Pundits see the Kings and Trail Blazers as the frontrunners to pull something off for Simmons.
If so, the only question is what assets will either club be putting on the table for the disgruntled Sixers star.
© Copyright IBTimes 2022. All rights reserved.