NBA Rumors: Quinn Cook Signing Shuts Door On Pau Gasol Lakers Return
KEY POINTS
The Lakers use their final roster spot on Quinn Cook
The rumored Pau Gasol return to Lakers goes up in smoke
Cook can earn more minutes playing backup to Dennis Schroder
The Los Angeles Lakers have filled their roster after re-signing Quinn Cook for the 2020-21 season. The 27-year-old's signing means that the purple and gold are now at full capacity, dashing hopes of Pau Gasol returning for one last season with the club.
The Lakers had a busy and productive offseason, bringing in key names to the mix. Among the notable names recruited are Dennis Schroder, Montrezl Harrell, Wes Matthews and Marc Gasol.
Returning for the Lakers are LeBron James, Anthony Davis, Kentavious Caldwell-Pope, Kyle Kuzma, Alex Caruso and Jared Dudley. Before the Cook deal, Dudley was the last bench player re-signed by the Lakers.
Cook made a good account of himself in the little time he was used on the floor. He averaged 5.1 points, 1.2 rebounds and 1.1 assists in 11.5 minutes of action. He gets the 15th and final roster spot, Dave McMenamin of ESPN reported.
Compared to last season, Cook is expected to get better opportunities this time around. Rajon Rondo is no longer around, leaving Schroder to perform playmaking duties. He could steal some minutes from the German playmaker with Caruso the only other player possibly standing in his way.
The Cook signing also means that any chance of seeing Pau get a proper send-off and play with his brother Marc has gone up in smoke. The Lakers opted to bring back a formidable roster as they aim for back-to-back NBA titles.
In a previous report, Gasol was open to returning for one last run with the Lakers. Videos of him working out popped up on social media, hinting he was still open to playing NBA ball.
Younger brother Marc said that while it would be neat, that decision was not for him to make. James was also thrown the same question and replied, "We'll see."
With the roster set, the Lakers are now ready to buckle down to work and prepare for the coming season. They look good on paper, a big improvement in the eyes of many compared to last season.
The threat from other Western Conference rivals remains, meaning it will not be an easy road ahead for the purple and gold seeking to win their 18th NBA Championship.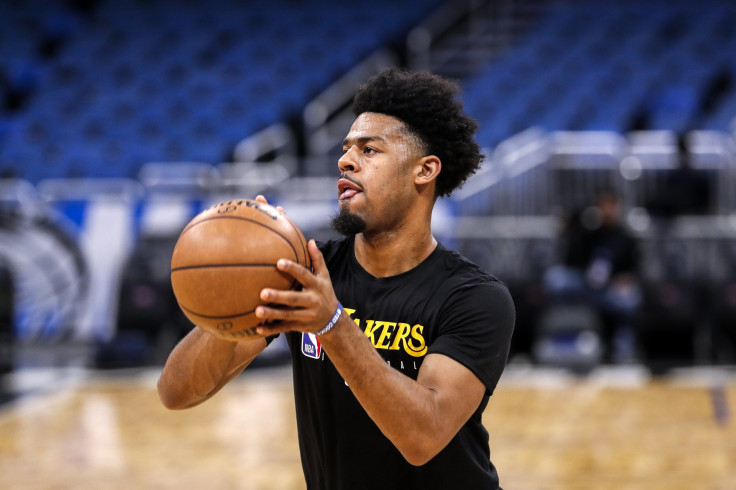 © Copyright IBTimes 2023. All rights reserved.