NBA Rumors: Returning Big Man Stresses Sacrifice, Gives Mature Take On Third Stint With Lakers
KEY POINTS
Dwight Howard is ready to sacrifice fame anew to win another NBA title
Howard is expected to ramp up the defense and control the boards for the Lakers
The Lakers hope to win another NBA title with a lineup of grizzled veterans
Dwight Howard returned to the Los Angeles Lakers for a third time and knows he needs to adjust anew.
With a more stacked roster this time around, the 6-foot-11 player knows that sacrifice is the key thing he needs to get accustomed to.
Howard was part of the 2020 NBA champion squad and played a diminished role. Most remember the eight-time All-Star as one of the most dominant forces during his early years.
But at this point of his basketball career, the three-time NBA Defensive Player of the Year is aware that titles are more important than being a star player.
"I just think it's about sacrifice," Howard explained on his role for the Lakers this time around. "What are you willing to give up to get the trophy? My first year [back] here, it was for me, you've got to realize, 'Dwight, just do what they ask you to do, no matter how hard it may be at times.' Everybody wants to score. Everybody wants to be the person to make the front page of the newspaper."
But in the end, Howard admitted that holding up a trophy is something that means so much more.
The comments of Howard are undoubtedly mature and far from the early days of his NBA career.
Given that the Lakers struggled last NBA season without him, it will be interesting if his third coming will either be the same or better.
Looking at his stint during the 2019-20 season, Howard managed to contribute 7.5 points, 7.3 rebounds, and 1.1 blocks in 18.9 minutes of action across 69 regular-season games.
These were big drops in his career averages. However, that sacrifice allowed him to officially become an NBA champion.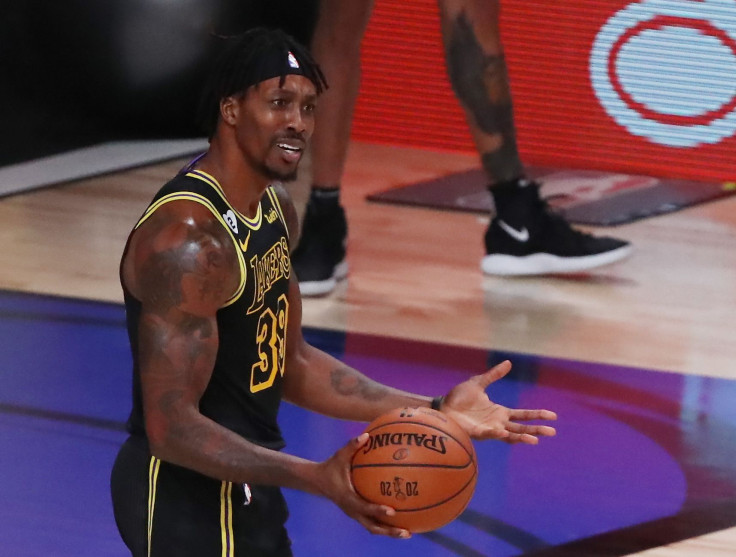 With the Philadelphia 76ers, the numbers were practically the same. Given that he is already 35, it will be interesting if Howard can maintain those numbers or even improve on them for the 2021-22 season.
Outside the numbers, Howard gave the Lakers the defensive presence and scrappy plays during his last time out.
He is expected to take on the same role alongside Marc Gasol in providing the necessary muscle and backup to Anthony Davis.
© Copyright IBTimes 2023. All rights reserved.