NBA Rumors: Young Guard Open To Join Celtics If Kyrie Walks Out
Terry Rozier had all but made it clear that he was not interested in returning to the Boston Celtics next season after playing second fiddle to Kyrie Irving the entire 2018-19 campaign. But in light of reports suggesting Irving's possible departure when he becomes an unrestricted free agent later in July, Rozier seems willing to change his mind.
The 25-year-old, who averaged nine points and 2.9 assists in 22 minutes per game last season, is said to be on top of the Celtics' list to replace Irving, according to NBC Sports Boston. They also claim Rozier is open to the idea of returning to Boston if he does not have to play as the back-up point guard.
Rozier will become a restricted free agent this summer and revealed earlier in the year that he was ready to move on and find a team that will allow him to be himself. As a starter for the Celtics, the point guard has a 22-8 record while averaging 14.4 points and 5.1 assists and 5.9 rebounds in 31.9 minutes.
"I might have to go (if the Celtics' roster remains the same)," Rozier said on ESPN's "First Take", as quoted on Sporting News. "I put up with a lot this year, so, you know, I said what I said after the season (and) I think we all know that I'm not trying to step into that again."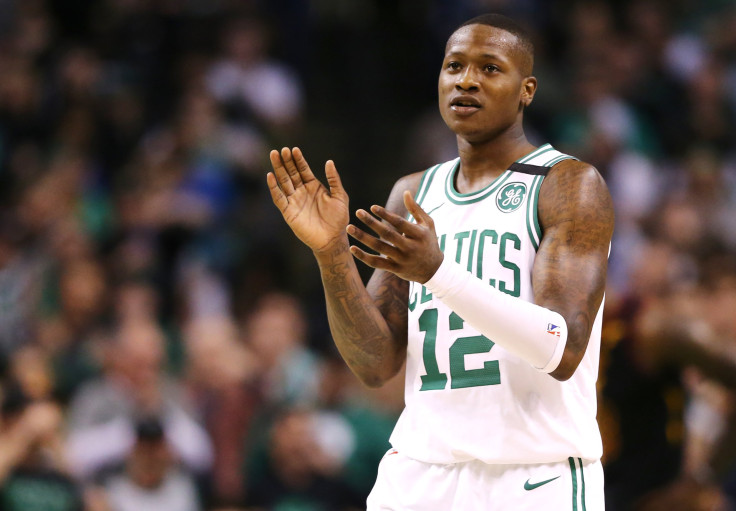 "Just looking for a team that's going to let me be myself, a team that treats me like family and just go from there," Rozier said in May. "I'm not a hard person to work with. I'm a team-first type of guy. Whoever I decide to make that decision with, I'm pretty sure it's going to be great."
The Celtics have little hope of retaining Irving this summer with multiple reports suggesting the point guard will enter free agency and the Brooklyn Nets have been placed as the favorites to land the six-time All-Star. The 2016 NBA champion also split with his long-time agent Jeff Wechsler this month and is expected to sign up with ROC Nation Sports for representation going forward.
Danny Ainge admitted recently that he has no regrets trading for Irving and the team will move on if the guard decides to look for pastures new. The Celtics are also unlikely to trade for Anthony Davis if Irving leaves as they will not be keen to lose their young core of Jayson Tatum and Jaylen Brown.
© Copyright IBTimes 2023. All rights reserved.