NBA Standings 2022: Golden State Warriors' Playoff Seeding Could Worsen Without Stephen Curry
Once in contention for the top overall seed in the Western Conference, the Golden State Warriors are in danger of falling down the standings.
With Stephen Curry potentially out for the rest of the regular season, the Warriors are at risk of losing home-court advantage in the first round of the 2022 NBA playoffs.
The Warriors were defeated by the Orlando Magic 94-90 Tuesday. Following the loss, Golden State is the No. 3 seed in the West. The gap between the Warriors and the teams below them in the standings continues to shrink.
"We have to be smarter," Warriors head coach Steve Kerr told reporters after the loss in Orlando. "There has to be a level of discipline and accountability, of competitive desire. And, I know these are great guys. I love these guys. I know they want to win. But we have to learn how to win. Right now we don't know how to win."
The No. 4 seed Utah Jazz only trail the Warriors by two games. The No. 5 seed Dallas Mavericks are three games behind Golden State. If the Warriors fall out of the West's top four, they will be on the road in Game 1 of their first-round playoff series.
Golden State is on a three-game losing streak since Curry suffered a foot injury. The last two defeats have come at the hands of teams that are out of the playoff picture.
The schedule is about to get much more difficult for Golden State. As part of a five-game road trip, the Warriors will visit the Miami Heat, Atlanta Hawks, Washington Wizards and Memphis Grizzlies over their next four games.
Miami has the best record in the East. The Grizzlies are two games ahead of the Warriors as the West's No. 2 seed.
Things don't get any easier when Golden State returns home. The Warriors host the No. 1 seed Phoenix Suns on March 30. The Jazz visit the Chase Center in Golden State's next game in a matchup that could go a long way in determining playoff seeding.
Jordan Poole has been Golden State's leading scorer in Curry's absence with 27.7 points per game. Klay Thompson has averaged 19 points on 37.7% shooting without Curry. Thompson is still working his way toward being the All-Star-caliber player he was before suffering back-to-back, season-ending injuries.
The Warriors failed to score more than 90 points twice in their three-game losing streak.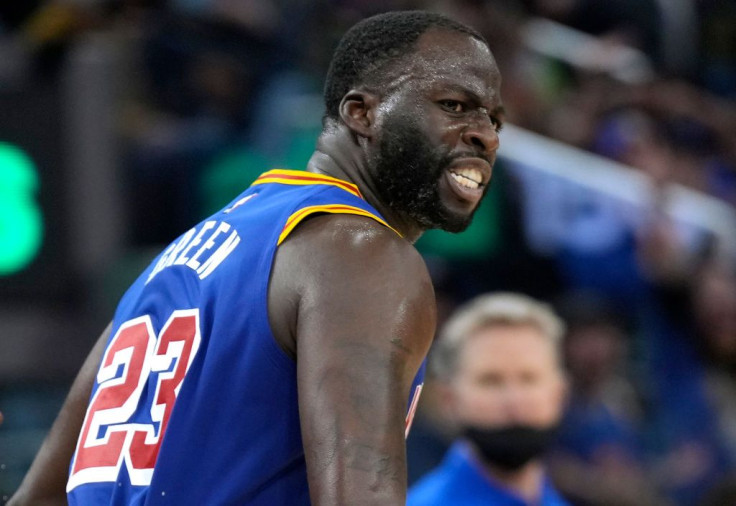 © Copyright IBTimes 2023. All rights reserved.