NBA Trade Rumors: Anthony Davis Not 'Dead Set' On Lakers Move
New Orleans Pelicans star Anthony Davis isn't necessarily set on a move to the Los Angeles Lakers despite the constant rumors.
Davis has been the subject of trade speculation in recent months and the Lakers seem to be the favorites if he does decide to leave New Orleans, while the Boston Celtics have also been linked.
Speculation further increased when LeBron James, whose agency Davis joined earlier this year, somewhat controversially spoke about a potential move to Los Angeles for the 25-year-old.
"That would be amazing," James told reporters of the Lakers making a trade for Davis. "That would be amazing, like, duh. That would be incredible."
However, not much has been reported recently about where Davis would prefer to go and according to ESPN's Zach Lowe, he hasn't told anyone about a specific team he would like to join should he leave.
"Davis has not yet told those close to him that he is dead set on the Lakers or any other specific team should he decide to leave, according to a source familiar with his thinking," Lowe wrote. "He does not appear ready to demand a trade. All of that could, of course, change at any moment."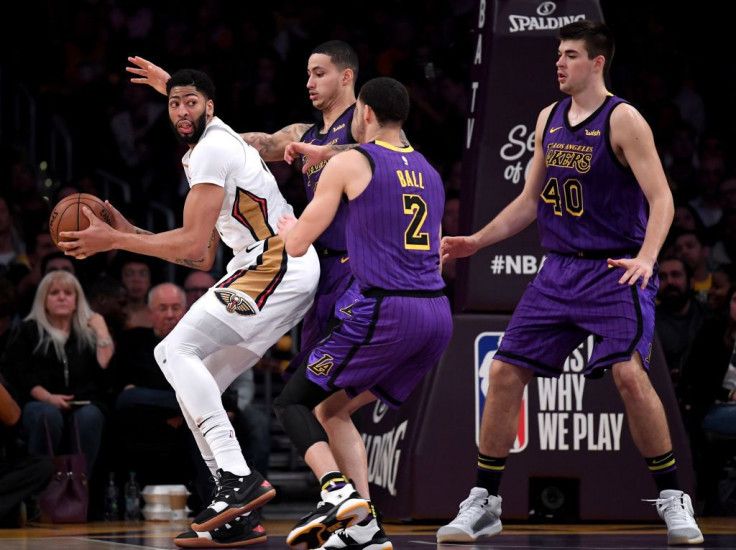 The general belief was that if the Pelicans were not in the playoff picture by February, he could ask for a move away from New Orleans. And though the Pelicans are currently second-bottom in the Western Conference, Davis has no plans of being traded away for now, and New Orleans have no plans of trading him either.
"We're not trading him," Pelicans head coach Alvin Gentry said last week. "I can say that to the world. We're not gonna trade him, no matter what. That's not an option. It doesn't matter what anybody says or does. We're not trading Anthony Davis."
Davis has two years left on his deal as well as a player option for the 2020/21 season. The Chicago native is also eligible for an NBA-record $230 million supermax extension this summer which many believe should be enough to tempt him to stay with the Pelicans.
However, championships and legacy are equally, if not more, important to Davis.
"I think that's a big part. Winning definitely helps everything, helps with your legacy, helps [you] be on the top of the list," Davis explained to ESPN's Rachel Nichols in October. "But [for me] going to the playoffs every three years doesn't help my case."
"At this point, it's just about winning for me, being the most dominant player in the league, and whenever that time comes, I have a great team behind me that advise me on some decisions but my focus is on this year," he said.
Davis is currently averaging 28.1 points, 12.9 rebounds and 4.6 assists over 31 games this season.
© Copyright IBTimes 2023. All rights reserved.