NBA Trade Rumors: Clippers Cooking Up Something For Suns Center
KEY POINTS
The Clippers are looking for a natural center
Suns wary of taking in Ivica Zubac's long-term contract
Baynes can add more floor spacing for the Clippers' tandem of Paul George and Kawhi Leonard
The Los Angeles Clippers are expected to be one of the teams pulling off a trade soon. There are positions that need to be filled and one of them is the center position. Aron Baynes of the Phoenix Suns is reportedly a target, someone who could complement the tandem of Kawhi Leonard and Paul George.
According to Eric Pincus of the Bleacher Report, there are murmurs of growing interest in the Australian cager. A player that the Clippers may let go is Ivica Zubac. After a promising stint with the Los Angeles Lakers, the Croatian holds a three-year deal worth $21 million. The only problem is if Zubac is the one tendered in exchange, Phoenix does not want to take in a long-term contract.
As for Baynes, the Aussie owns a $5.4 million deal with the Suns for this NBA season. He will become an unrestricted free agent in 2020. The Clippers may need to add some future picks to sweeten the pot, possibly some players. Moe Harkless could be that guy, someone that pundits feel would be traded before the February deadline.
Aware that they need to beef up before the NBA playoffs, the center position is a delicate one to address. If they hold the course, the Clips are likely to need someone to match up well with Anthony Davis of the Los Angeles Lakers. Montrezl Harrell is currently filling up that gap in the middle but is not a natural center.
Targeting Baynes could make more sense compared to other names on the table. In a previous post, it was mentioned how the Clips were interested in getting Thaddeus Young. Again, this had Harkless in the center of talks, someone who will be an unrestricted free agent this summer. Young will likely end up as a backup to either Leonard or George if a deal materializes.
In the case of the Suns, it depends on their future plans. Baynes is averaging 12.6 points, 5.6 rebounds, and 2.2 assists in 25 games. These are career averages that could truly help the Clippers if an NBA trade goes down. On the other end, Zubac is only 22 and averaging 8.5 points and 6.8 rebounds. He could blossom in Phoenix but his contract is up for debate.
The Clippers don't need a center who can score heavily. They need someone who can help space the floor and the 6-foot-10 cager looms as a sensible prospect right now.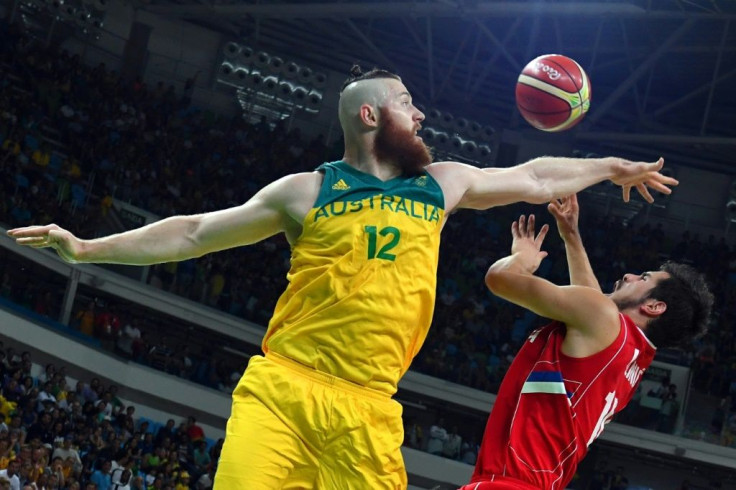 © Copyright IBTimes 2023. All rights reserved.