NBA Trade Rumors: LA Clippers Paul George's Roster Preference
KEY POINTS
The NBA trade deadline is days away
The LA Clippers were involved in the speculated locker room turmoil
Paul George said that he prefers the team they have now
The NBA trade deadline is just days away and it has serious implications on what it can do to teams fighting for a deep playoff spot. The LA Clippers are one of those teams speculated to have turmoil within the locker room. There have been reports of Montrezl Harrell on record questioning the effort of the team. He wanted the Clippers to wake up from a disappointing loss against the Memphis Grizzlies.
This has caused the media to wonder what the current status of the Clippers locker room looks like. Reports such as claims of internal turmoil with the presence of star players Kawhi Leonard and Paul George quickly ensued.
But all of that locker room drama has been dispelled for now. Defensive specialist Patrick Beverly claimed these reports as inaccurate. The guard took to Twitter to retweet a piece on the Clippers' situation claiming it as fake news.
This has further been verified when Paul George took the podium to answer queries regarding the trade deadline. It seems that the former All-Star is confident and happy where he is and is looking forward to growing more with his new team. He was on record saying that the LA Clippers locker room is in a good place. He also adds that the current team they have is his preference for the long run. "We hope this is the roster down the stretch that we keep," said the All-NBA player.
Paul George was acquired before the NBA season started in one of the most action-packed off-season stretches in a long time. George along with reigning finals MVP Kawhi Leonard joined forces in Los Angeles.
Paul George grew up in Los Angeles and was rumored to join the LA Lakers. He shared before that he was always a fan of the Clippers. In this season he is averaging 22.8 points and 6.1 rebounds per game. Although he is contributing to steady numbers, he was left out in the All-Star game. He has been nursing recurring injuries and has only played in 29 games for the LA Clippers.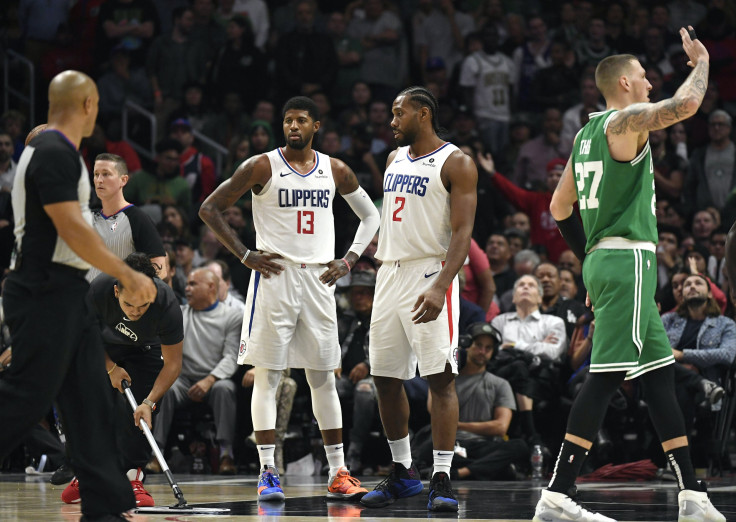 © Copyright IBTimes 2023. All rights reserved.