NBA Trade Rumors: Simmons Could Be Better Option Than DLO For Dubs
KEY POINTS
Ben Simmons for D'Angelo Russell trade could work for Warriors
Russell could be displaced when Steph Curry and Klay Thompson return
Despite losing multiple assets, Warriors stand to gain from a potential NBA deal
The Golden State Warriors are quietly planning ahead and one of the things they need to brace for is the return of the Splash Brothers, Stephen Curry, and Klay Thompson. Right now, head coach Steve Kerr is relying on D'Angelo Russell in the backcourt with Damion Lee set to help out. But what happens after when Curry and Thompson are back in harness?
There is no telling the condition that both Curry and Thompson will be in once they are ready to play again. But one thing is certain - the Dubs will be swamped with guards and some may have to go. Russell may end up getting displaced at one point. With the Splash Brothers back in action, he will likely be relegated to a backup role.
With the NBA trade deadline fast approaching, rumors of possible deals are on the table. For the Dubs, Russell could be a guy on the move even if Golden State has repeatedly shot down that possibility.
In a previous post, it was mentioned how a Russell trade may only materialize but at the right price. From all indications, it appears that the Warriors will not settle for crumbs and want someone with about the same caliber or better. If not this February, something could go down in the NBA offseason. Would Ben Simmons of the Philadelphia 76ers fall in that category?
One curious trade scenario suggested by Henry Abbott of True Hoop would see the Warriors getting Simmons in exchange for Russell, Kevon Looney, and the Dubs 2020 lottery pick. He also raised the chemistry between Simmons and Joel Embiid, something that further adds fuel to the fire.
With the Sixers having problems winning, adding a proven offensive player in Russell could work. He could be a better partner for Embiid and relieve Brett Brown of his offensive miseries.
On the other end, Simmons joining the Warriors would make sense. He is a player who prefers to drive to the basket, someone who could thrive in the Dubs running game. Further, he could finally get the proper guidance in improving his outside shot. Though he has tried last summer, it remains that Simmons still lacks a decent perimeter jumper at the least.
There are some who feel that these potential trade scenarios would benefit Golden State rather than the Sixers. Nothing is set in stone for now but if the Sixers fail to go deep in the playoffs, expect them to consider all options.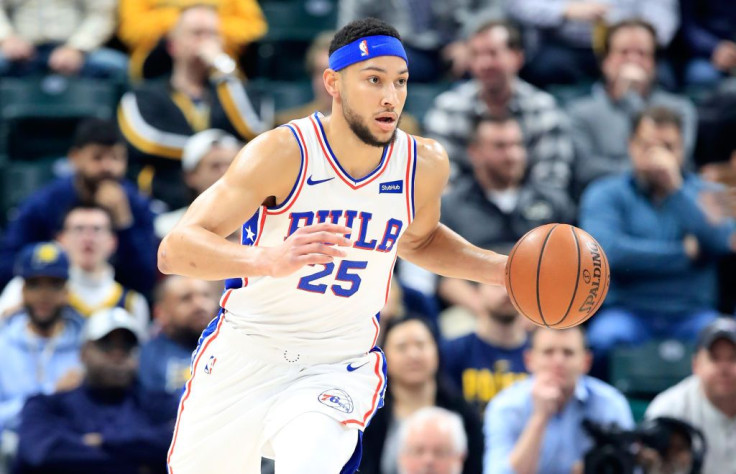 © Copyright IBTimes 2023. All rights reserved.