NBA Trade Rumors: Wizards Set Asking Price For Bradley Beal
Bradley Beal of the Washington Wizards has long been on the trading block, but nothing has materialized so far. Now, the Wizards have revealed their asking price for the scoring guard.
According to Rob Beard of the Detroit News, the Wizards want a young player and two future draft picks in exchange for the former third overall pick of the 2012 NBA Draft. Seeing as how the Wizards are trying to rebuild the franchise, the demand makes plenty of sense.
Though viewed as a huge return, this seems like a reasonable price to pay for the 25-year-old scoring guard. Most know what Beal is capable of doing. He can light it up from the outside and do the little things as well. This season alone, Beal has averaged 23.6 points, 4.8 rebounds, 4.7 assists and 1.2 steals. Owning a 47.1-percent field goal clip, there is no question that he can be a valuable addition for teams in need of a player who can hit it from the perimeter.
Prior to the announcement of the price it would take to trade for Beal, there were already several teams linked to the former Florida Gator. These include teams such as Philadelphia 76ers, Los Angeles Lakers and the New Orleans Pelicans -- all of which are in need of a player who can score and from outside.
According to ESPN, Beal would be a great addition for teams owning a flexible salary cap. He is not scheduled to become an unrestricted free agent until 2012, meaning the team that eventually gets him can put him to good use until then.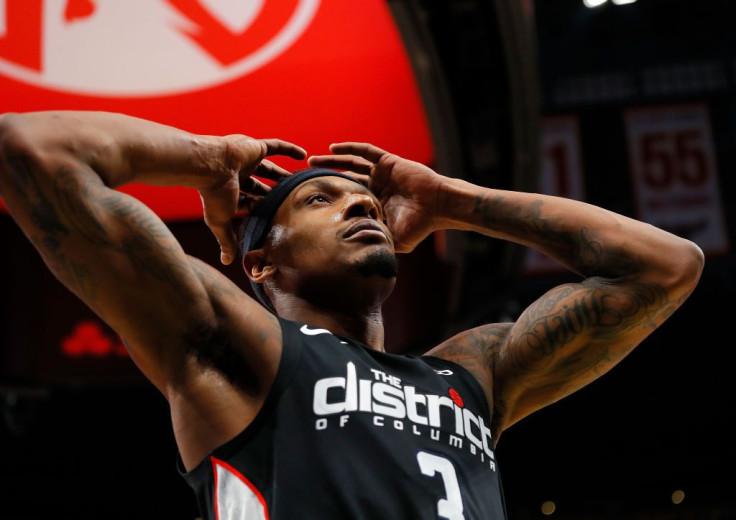 If not the three teams mentioned, the Brooklyn Nets could be another possible stop for Beal. DeMarre Carroll, Kenneth Faried and Jared Dudley have expiring contracts, and there are upcoming free agents in D'Angelo Russell and Rondae Hollis-Jefferson lurking as possible players included in a potential deal.
They also own a couple of first-round picks, making them a team that could potentially adhere to the asking price of the Wizards. So the question now is who among the players they may dangle.
Hence, all eyes will be on what the Wizards decide by the February NBA trade deadline. They remain open to trade pitches for their key players. Yesterday, it was mentioned in a report that Otto Porter Jr. could end up in Dallas. With John Wall injured, it looks like he will be the only one to stay on until he nurses himself back to full health. From there, it remains unknown if there will be any takers to the Wizards' star player.
© Copyright IBTimes 2023. All rights reserved.