NBA: Warriors Tipped To Sign Forward, All-Star Not Interested Now
Giannis Antetokounmpo will not enter free agency until 2021 but talks about which team could make a move for the reigning MVP started doing the rounds this offseason. The Golden State Warriors are being tipped as the favorites to land him in 2021 owing to him being managed by the same agency as Stephen Curry and with the duo being good friends off the court.
The "Greek Freak" may not even enter free agency with the forward eligible to sign a five-year supermax deal worth $253.75 million next summer. The Milwaukee Bucks have confirmed that they plan to offer him the deal – they even got fined for talking about it recently.
Antetokounmpo, however, is not keen to talk about free 2021 agency as his focus remains on helping the Bucks go one step further this season and make the NBA Finals. He refused to address the speculation with regards to his free agency during Bucks' media day this week.
"I'm not gonna talk about it a lot this season, and I'm not going to try to address it," Antetokounmpo said, as quoted on ESPN.
"I feel like if you have a great team, and our goal is to win a championship and be the last team standing and get better each day, I think it's disrespectful towards my teammates talking about my free agency and what I'm going through," the Bucks forward added. "So when the time is right, we're all gonna talk about it. I don't think the time is right."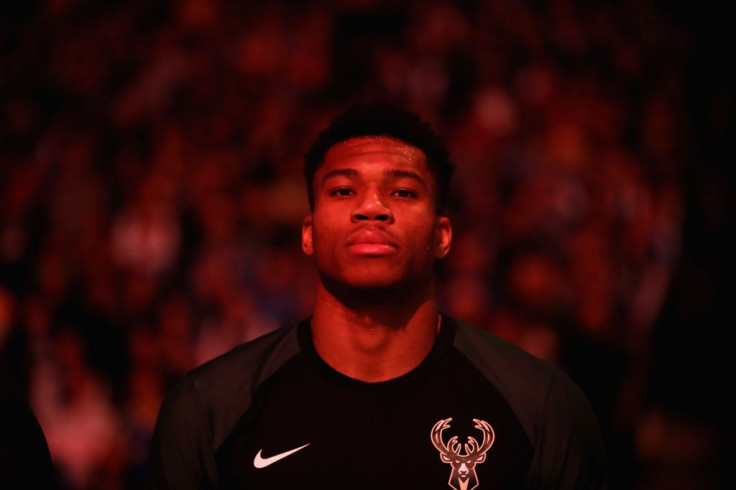 Antetokounmpo became the first Bucks player since Hall of Famer Kareem Abdul-Jabbar to win an MVP award last season after leading the team to a best-ever 60-game win campaign. They made the Eastern Conference finals but lost to eventual champions Toronto Raptors in six games.
The 24-year-old will not be short of suitors if he chooses to enter free agency in 2021 but the supermax on offer next summer will be the largest contract in NBA history. If he chooses to sign elsewhere he will leave $90 million on the table as the max deal he can expect is a four-year deal worth $161.3 million.
Antetokounmpo has never shown any inclination toward wanting to leave Milwaukee but if he cannot win with the Bucks in the next two years, there is a possibility that he could explore his options. The Warriors, who have Curry, Draymond Green and Klay Thompson signed up for the next three years, could be a good option as a potential title contender.
© Copyright IBTimes 2023. All rights reserved.