NBA: Why Spud Webb Coached Stripper Basketball Team In 2011
KEY POINTS
Spud Webb once coached a stripper basketball team in the past
Kobe Bryant almost played in Italy in 2011
The longest NBA lockout happened in 1998
This is a look at the real story behind NBA dunk icon Spud Webb's decision to coach a stripper basketball team in 2011.
The NBA isn't only providing a living for active players. In fact, most retired NBA players find new purpose within the league. With that being noted, jobs, money and interest drastically go downhill whenever an NBA lockout occurs. In 2011, the lockout happened, it lasted for over eight months and forced the 2011–12 season to be shortened to 66 regular season games per team.
At the time, countless basketball events and leagues proliferated as players, coaches and staff were all of a sudden became vacant. As expected, bizarre ideas popped out of nowhere. In fact, a basketball club called Ricks Cabaret tried to create a stripper league in which Webb was named head coach and consultant.
The NBA Slam Dunk contest champion stated that he was impressed with the ladies and believed that the idea was a tremendous source of entertainment for NBA fans. Evidently, Webb was really convinced that a stripper basketball league will truly help NBA fans in dealing with the problems of the lockout season, Basketball Network reported.
"These ladies are fabulous and have obvious talents and skills. I can't think of a better way to entertain long-suffering NBA fans," Webb said about coaching a stripper basketball team during 2011 NBA lockout.
However, Webb's affiliation and involvement in the said league was cut short. He eventually resigned and noted that he didn't have any genuine intention of coaching Rick's Cabaret/New York stripper basketball team. Whatever was in Webb's head when he agreed to be a part of it turned out to be contrary to the videos of him saying, "It's a dream job."
The 2011 NBA lockout really pushed everybody in the league to resort to different jobs. Even Los Angeles Lakers icon Kobe Bryant has considered playing in Italy due to the said lockout.
"It's very possible. It would be a dream for me. Italy has always been in my heart," Bryant said about playing in Italy in 2011.
The first major NBA lockout happened in 1998. It lasted for more than six months and forced the 1998–99 season to be shortened to 50 regular season games per team. The 204-day obstacle resulted to a loss of about $500 million in total player salaries and more than $1 billion overall. On top of that, fan interest crumbled, reputations were damaged and the NBA became responsible for one of the most bitter and bizarre labor disputes in sports history.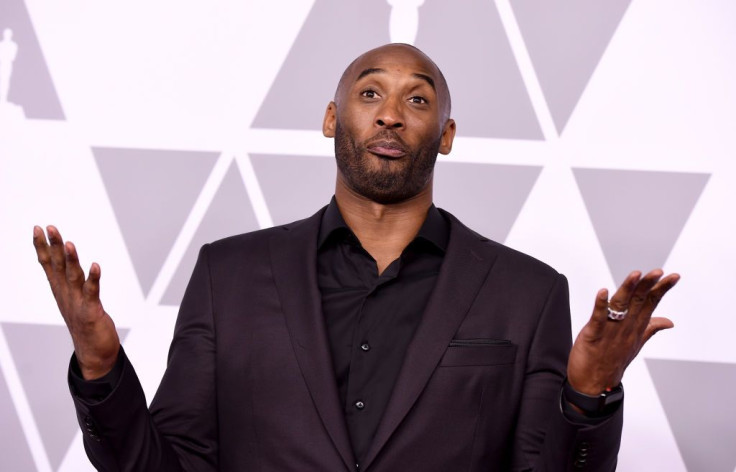 © Copyright IBTimes 2023. All rights reserved.