Nearly Half Of iPads And iPhones Visiting Apple's App Store Are Already Running iOS 8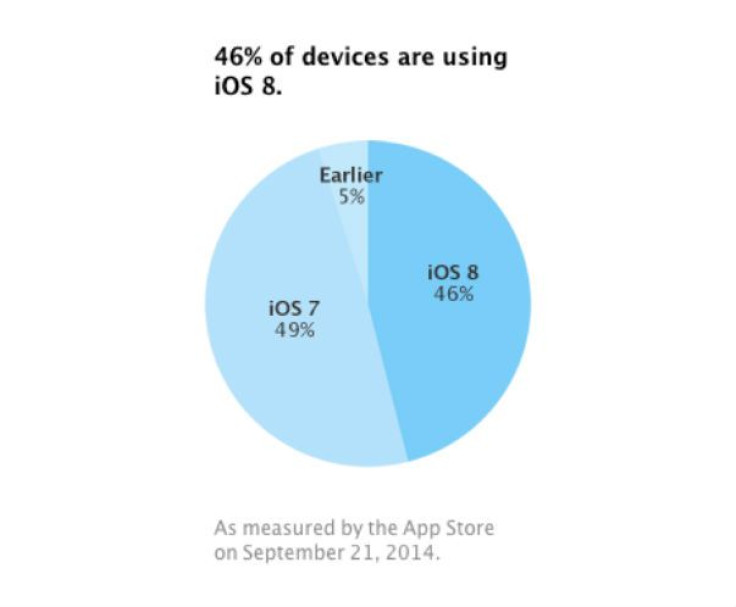 The official numbers are in from Apple, and 46 percent of iOS devices are running iOS 8, the newest incarnation of Apple's operating system for its mobile devices.
That's an encouraging sign from Apple because adoption of iOS 8, released along with two new iPhones last week, has been slower than past new Apple mobile operating systems. But this news from Apple comes with one big caveat: The data was gathered from browsers visiting the company's App Store, where they identify the software they're running.
One can safely assume visitors to the App Store skew toward early-adopters, likely to also be the first to upgrade. But it may also contain more than a few users of iOS 7 looking for the software to upgrade.
Adoption of iOS 8 is slower than it has been in the past because the download is larger than previous versions and will not fit on devices packed with locally-stored media like photos, videos and music. There's actually quite a bit of prep work required by users of older phones to make the install seamless.
There are also complaints of bugs and battery-draining issues that are likely dissuading others from making the upgrade for now.
© Copyright IBTimes 2023. All rights reserved.