'Negro Spring': In Ferguson Protests, The Middle East Sees Similarities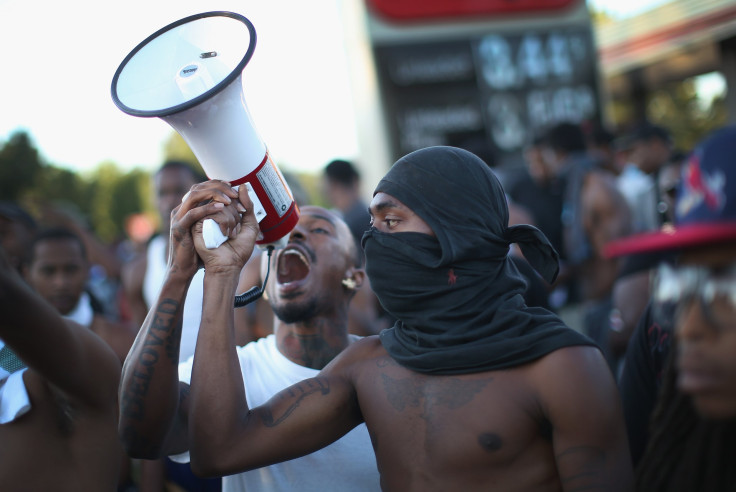 The protests in Ferguson, Missouri, over the shooting of Mike Brown are being watched more than 6,000 miles away -- in the Middle East. Meanwhile, some demonstrators in the St. Louis suburb have taken cues from the Arab Spring protests that swept Egypt and much of the Arab World three years ago, holding up "Negro Spring" signs as they vent their anger over the killing of the unarmed black teenager.
The latest sign that the Middle East is paying attention to Ferguson comes from the Egyptian government. The Foreign Ministry on Tuesday cautioned the U.S. to exercise restraint against the protesters, according to Reuters. The language in the statement was similar to phrasing used by the U.S. in July 2013, when it called on Egypt's security forces "to exercise maximum restraint and caution" toward protesters supporting the rule of then-President Mohamed Morsi. Morsi, who gained power in elections ushered in by Arab Spring protests that brought about the ouster of then-President Hosni Mubarak in 2011, was himself deposed in a military coup last year. The Foreign Ministry also said it was "closely following the escalation of protests" in Ferguson, according to Reuters.
It's not just Middle Eastern governments that are keeping an eye on the Ferguson protests. Palestinians who drew comparisons between their struggle and Ferguson have used Twitter to give advice to protesters in their dealings with police.
Whether Ferguson protesters are heeding the advice is unclear, but the demonstrators are drawing their own parallels between their experience and the Arab Spring protests. Some have waved "Negro Spring" signs, a reference to the wave of demonstrations in the Arab World from 2010 to 2012 in which protesters expressed their desire for democracy and the removal of their leaders.
© Copyright IBTimes 2023. All rights reserved.