Nepal Earthquake Update: Grief, Anxiety, Fear Linger In Kathmandu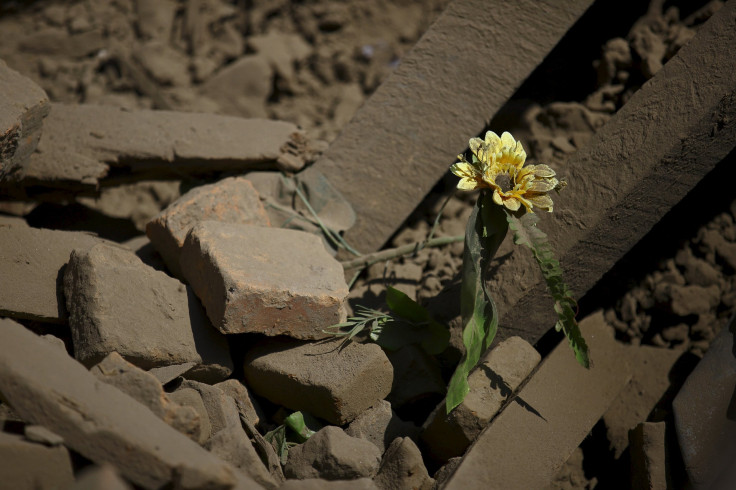 KATHMANDU, Nepal — On an ordinary day at the Pashupatinath Temple, one of the most cherished of Hindu gathering places in Nepal, perhaps 40 people are typically cremated. But in the three days since a devastating 7.8 magnitude earthquake upended this poor country in the Himalayas, some 500 people have been given over to the fire and turned to ash. Those working here have struggled to keep up with the demand for their services.
Among the mourners gathered here on Monday afternoon, as the official death toll from the quake climbed above 3,700, were family members of Kamala Timilsina, a 32-year-old tax officer. She died on Saturday as her office building collapsed around her. She was four months pregnant.
By late Monday, the worst of the tremors seemed to have subsided and the immediate terror of the quake was giving way to a broad sense of mourning, as Nepalis reckoned with losses that seemed certain to mount.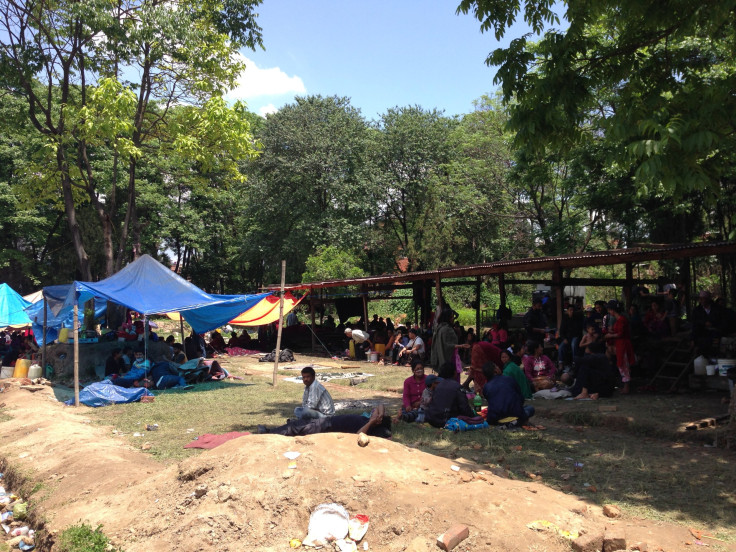 All of this was playing out against an urgent search for the basics of life -- food, shelter, clean water. None of these things seemed in ample supply, a fact brought home by the throngs of people camping outside in makeshift tents. Some still had viable homes but were anxious about the possibility of another major tremor that could bring down the walls around them. Others had seen the quake level their homes.
All the while, mourners were cremating their dead. At the temple, thick smoke and flurries of ash filled the air.
Since Saturday, employees at the temple have been working around the clock to help families cremate their dead, Keshav Baral, an information officer, said. At around 2 p.m., local time, Monday at least nine bodies were wrapped in white cloth outside the cremation area as families prepared to move them to the pyres. Three of the bodies were those of children. Those who couldn't find space in the designated cremation spaces burned bodies in makeshift pyres by the river.
In other parts of Kathmandu, Nepalis were still set up under tarps in public fields and community squares as they tried to assess when it would be safe to return to their homes. Aftershocks have rippled through the city since Saturday's quake -- including a 6.7-magnitude one Sunday afternoon -- and anxiety was still palpable.
But there were no major tremors felt in the city from Sunday evening onward, and some Nepalis estimated they might return to their homes within a day or two if the situation remained calm.
Surgalaxmi Bajracharya, 40, had been taking shelter with her four children in a community courtyard across the street from her house in Patan, in south-central Kathmandu Valley, where the earthquake had already ravaged several historic buildings. On Monday, dozens of Nepalis were still camped out in the square.
Bajracharya's family owned a silver shop, but they hadn't yet had time to check on its status. No government officials had come by to offer assistance, she said. "But the government is dealing with a lot of things now – [the quake] is affecting everyone," she added.
Sarita Sitoula, a housewife, pulled her three children out of their house before it was demolished by Saturday's tremors. They hadn't yet had a chance to assess the full scale and cost of the damage, but were already making plans to move to her sister-in-law's house.
In other community camps, aid workers from the Red Cross and other organizations supplied tarps and cooking utensils for residents. The food and sanitation situation varied from camp to camp. Where Bajracharya and her family were staying, they had been contributing to a communal fund for shared food and water, she said. In other camps, some brought in food from their homes. And while some, like Sitoula, were still able to access working toilets inside their homes, others without options relieved themselves outside.
The Nepalese government estimates more than 6,500 people to be injured, aside from the 3,700-plus deaths. Both those tolls are expected to rise even further in the coming days as rescue and relief efforts continue in remote areas.
© Copyright IBTimes 2023. All rights reserved.