Nepal Earthquake: Reconstruction Costs Could Exceed 20% Of GDP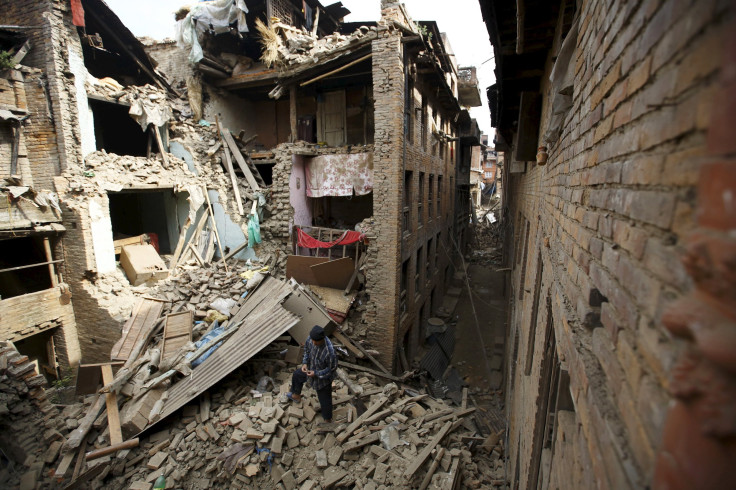 The cost of reconstruction in earthquake-damaged Nepal could be as high as $5 billion, according to IHS, a U.S.-based consultancy group. This figure would account for nearly 20 percent of the impoverished nation's GDP.
"With the death toll and total casualty estimates from the Nepal earthquake rising rapidly, the economic impact on the nation is severe," Rajiv Biswas, the Asia-Pacific chief economist for IHS, reportedly said. "Massive international disaster relief and rescue efforts will be needed urgently, as well as large-scale international financial and technical assistance for long-term reconstruction of the economy."
Nepal, which is one of the least developed nations in the world, relies extensively on foreign aid. Saturday's earthquake, which is so far estimated to have killed over 3,700 people and left hundreds of thousands injured, could set the country back by anything between $1 billion to $10 billion, according to an estimate by the U.S. Geological Survey.
"Kathmandu is central to the nation's economy, and it's crippled," Madhukar SJB Rana, Nepal's former finance minister, told Bloomberg. "The extent of the impact depends both on the magnitude of the disaster but also on the resources and capacity to cope. We don't have that."
Even prior to the earthquake, Nepal was one of the poorest nations in Asia. In 2013, Nepal's GDP stood at $19.29 billion, compared to India's $1.87 trillion and China's $9.24 trillion. Earlier, the Asian Development Bank had predicted a drop in the country's economic growth in the year ending July 2015, to 4.6 percent from 5.2 percent a year before.
Tourism, another major source of income in the country, is also expected to be severely affected. Not only have several tourist attractions, including four Unesco World Heritage Sites, been severely damaged, the number of mountaineers wanting to visit the Himalayas might also dip following the latest disaster. At least 18 people died and hundreds more are currently feared stranded at camps near Mount Everest, where the 7.8-magnitude earthquake triggered a series of avalanches.
© Copyright IBTimes 2023. All rights reserved.