Nestlé's Health Focus, Competition Contributed To US Candy Business Sale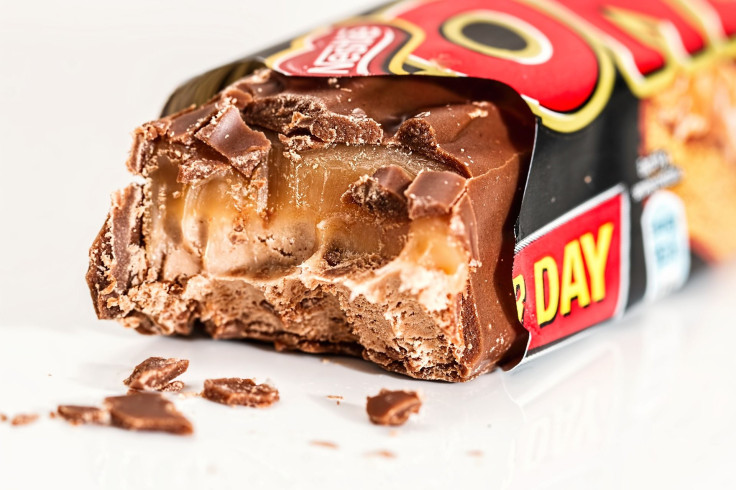 Italian confectionary giant Ferrero on Tuesday acquired Nestlé's U.S. candy business for $2.8 billion, Nestlé announced in press release. The transaction is expected to conclude around the first quarter of 2018. In 2016, Nestlé's U.S. confectionary sales were around $900 million, the release said.
With sales of CHF 26.7 billion ($27.7 billion), the U.S. is Nestlé's biggest market. So why is Nestlé selling away it's iconic brands like Butterfinger, Crunch, BabyRuth, 100Grand, Raisinets, Chunky, OhHenry!, SnoCaps, SweeTarts, LaffyTaffy, Nerds, FunDip, PixyStix, Gobstopper, BottleCaps, Spree and Runts?
The truth is, when it comes to the U.S. candy market, Nestlé trails Hershey and Mars — who together share 58 percent of the market — as well as fellow Swiss rival Lindt.
"Nestlé's most prominent chocolate confectionery brand in the US, Butterfinger, has suffered against brands with a more premium positioning including Lindt and against larger players such as Mars," said Raphael Moreau, an analyst at Euromonitor, Financial Times reported.
Noteworthy is the fact that the deal "does not include Nestlé's iconic Toll House baking products, a strategic growth brand which the company will continue to develop," much in keeping with the strategy of CEO Mark Schneider, who was appointed a year ago.
The company's unassuming 8 percent confectionery market share has been abandoned in order to focus on areas it has seen the fastest growth.
"With Ferrero we have found an exceptional home for our U.S. confectionery business where it will thrive. At the same time, this move allows Nestlé to invest and innovate across a range of categories where we see strong future growth and hold leadership positions, such as pet care, bottled water, coffee, frozen meals and infant nutrition," Schneider said.
Nestlé's vice-president for the Americas, Laurent Freixe, echoed this sentiment, noting that when it came to the U.S. candy market the Swiss company was a "distant number four."
"When it comes to ice cream or frozen meals or pizzas we enjoy leadership positions in the US, and we believe we have got everything it takes to keep winning," Freixe said, FT reported.
Nestlé announced in September it had acquired high-end coffee company, Blue Bottle Coffee, which complements its food brands like Stouffer's, Gerber, Nescafe and Purina.
Tuesday's deal accounts for about 1 percent of Nestlé's sales, and it is also noteworthy that Schneider approached the role as a veteran in the healthcare industry, directing the company toward a healthier product portfolio.
Last week, the company announced it was selling Australian chocolate bar Violet Crumble, Reuters reported.
Expanding into consumer health, Nestlé has bid for the vitamin and supplements business being sold by Germany's Merck after agreeing last month to buy vitamin maker Atrium Innovations.
Commenting on the move from U.S. chocolates to vitamins, Vontobel analyst Jean-Philippe Bertschy said: "The switch of assets makes a lot of sense. You're going out of a weak business in terms of financials and ... entering a market with strong growth and higher margins."
In terms of figures, this deal is pretty similar to the one they acquired Atrium for, paying $2.3 billion for a return of about $700 million in annual sales.
"Nestlé remains fully committed to growing its leading international confectionery activities around the world, particularly its global brand KitKat," the release said.
TicTac and Nutella maker Ferrero will now become the third-largest chocolate company both globally and in the U.S., according to Euromonitor International.
"We are very excited about the acquisition of Nestlé's U.S. confectionary business, which has an outstanding portfolio of iconic brands with rich histories and tremendous awareness," executive chairman of the Ferrero Group, Giovanni Ferrero, said.
While the press release did say it is committed to its global confectionary business, in the U.S. at least this is a clear shift for Nestlé from junk and sugary foods to a focus on "nutrition, health and wellness," Reuters reported.
© Copyright IBTimes 2023. All rights reserved.