Netanyahu: Israel 'Prepared' For Ground Troops In Gaza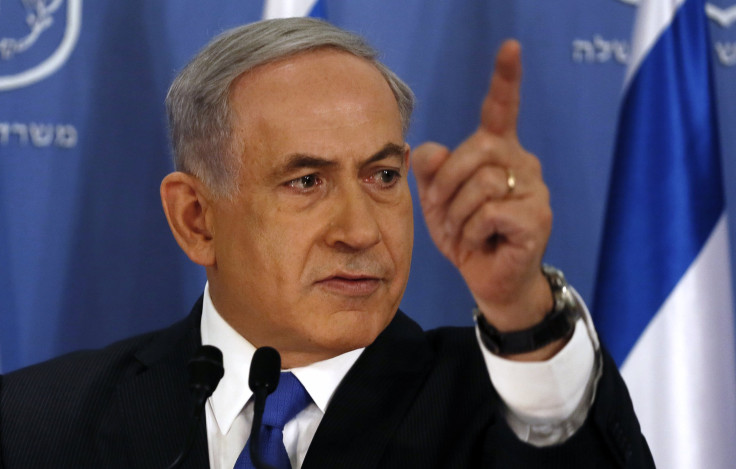 Israeli Prime Minister Benjamin Netanyahu said Friday ground troops in Gaza is an option as part of Israel's conflict with Hamas, but declined to say when or if a ground operation would commence.
"We are weighing all possibilities, and are prepared for all possibilities," Netanyahu told reporters, according to the Jerusalem Post.
The Israeli prime minister also said the Jewish state would not cave to international pressure to show restraint against Hamas.
"No international pressure will prevent us from acting with all our strength against a terrorist organization that calls for our destruction," Netanyahu said.
Israeli Foreign Minister Avigdor Lieberman wasn't as restrained, telling Israeli television that Israel should "go all the way" to "eradicate the Hamas regime in Gaza." He referenced past conflicts in Gaza, saying they just led to more fighting.
"After Operation Cast Lead and Operation Pillar of Defense, we can't have a situation where we don't finish the job because that will only lead to a countdown before the next operation," Lieberman said.
The prime minister's comments came as the Palestinian death toll from Israeli airstrikes in Gaza reached 100, Israeli newspaper Haaretz reported.
Also on Friday, Hamas threatened to strike David Ben-Gurion Airport in Tel Aviv, Israel's largest international airport.
"The armed wing of the Hamas movement has decided to respond to the Israeli aggression, and we warn you against carrying out flights to Ben-Gurion Airport, which will be one of our targets [Friday] because it also hosts a military air base," the Izz el-deen al-Qassam Brigades said in a statement.
Meanwhile, the U.N.'s Office for the Coordination of Humanitarian Affairs tweeted Friday that it set up an emergency operation center "to coordinate the humanitarian response by agencies on the ground" in Gaza.
Alicia Perez contributed to this story.
© Copyright IBTimes 2023. All rights reserved.