Hamas Targets Israel's Ben-Gurion Airport: How Concerned Are Airlines?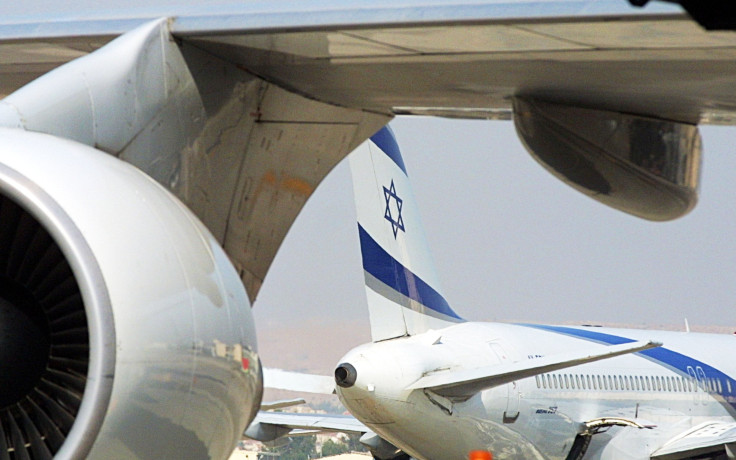 UPDATE 12:15 p.m. EDT: El Al and United Airlines are waiving change fees for passengers in wake of the Hamas threat, but the airlines are not canceling flights at Ben-Gurion, according to NBC New York's Brian Thompson:
Original story:
Hamas warned airlines Friday not to fly into Tel Aviv's Ben-Gurion Airport because the militant group is targeting Israel's main international airport with rocket fire, but it appears airlines aren't approaching the threat with a sense of urgency.
The warning came as the death toll in Gaza from Israeli airstrikes reached nearly 100 since the start of Operation Protective Edge began earlier this week, and Israel is considering waging a ground war in response.
"The armed wing of the Hamas movement has decided to respond to the Israeli aggression, and we warn you against carrying out flights to Ben-Gurion Airport, which will be one of our targets [Friday] because it also hosts a military air base," the Izz el-deen al-Qassam Brigades said in a statement.
Sirens sounded at Ben-Gurion Airport earlier Friday, causing airport activity to cease for 10 minutes, but a spokesman for Israel's Airports Authority said the warning was part of a general caution about potential rocket fire in the Tel Aviv area and didn't signal a direct threat to the airport, according to Israeli newspaper Haaretz.
The rockets fired by Hamas and other militant groups are notoriously unreliable, and the area surrounding the airport and Tel Aviv is covered by Israel's Iron Dome, a system that can intercept the projectiles.
It was unclear whether any airlines planned on stopping flights to and out of Ben-Gurion Airport because of the threat from Hamas. But aside from the brief stoppage in airport activity, it appears to be business as usual at Ben-Gurion, with Reuters reporting that international flights have continued to fly into the airport.
Rocket fire had been emanating from Gaza until Friday, when Israel said a rocket from Lebanon was fired into a village in the Upper Galilee, the Jerusalem Post reported. While Hezbollah is the largest militant group in Lebanon, Israel claims a smaller radical organization was behind the rocket attack.
Palestinian officials said the death toll from Israeli airstrikes climbed to 96 people by Friday, when 11 more Palestinians were killed. Most of the deaths have been civilians, with 74 dead, including 23 children.
Israel has claimed Hamas is hiding weapons caches by placing them within short distance of civilian houses. In some cases, Israel says it has warned civilians of an airstrike in advance.
© Copyright IBTimes 2023. All rights reserved.
FOLLOW MORE IBT NEWS ON THE BELOW CHANNELS