Netflix And Disney Shouldn't Take Subscribers For Granted, Like Old Cable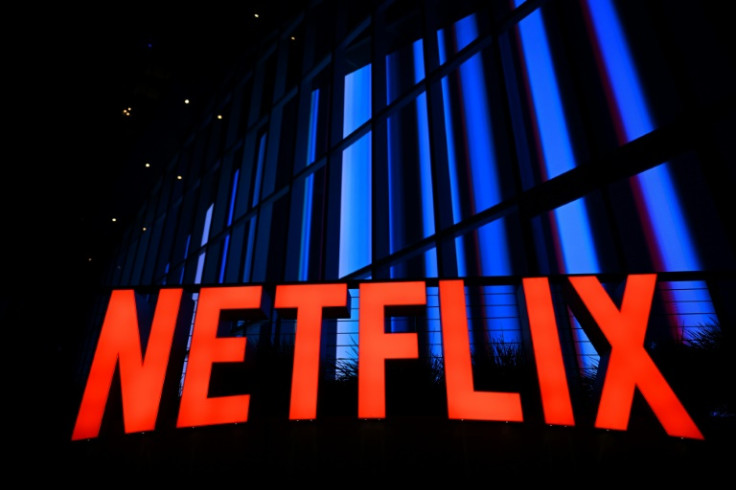 Netflix and Disney are beginning to take streaming subscribers for granted, raising monthly services, like the old cable guy they sought to replace. They could share a similar fate as subscribers seek lower-cost alternatives in a rapidly changing content consumption and distribution industry.
Video streaming services are no longer what used to be a low-cost alternative to cable services.
Last week, content giant Disney announced that effective Oct. 12 it will charge $13.99 per month for its ad-free Disney+ services, up from $10.99 a month. In addition, monthly rates for the ad-free Hulu services will cost $17.99 per month, up from $14.99.
Disney's price hikes come shortly after streaming pioneer Netflix removed its low-end ad-free tier services, providing new customers with a more costly ad-free option.
Moreover, both companies are cracking down on password sharing, meaning that the effective subscription rates for friends and family become even costlier.
Wall Street cheered the move. Price hikes mean higher profits for the stockholders of the two companies, as it's unlikely that subscribers will get rid of video streaming services as they did with old cable.
"With the switch on focus for streaming companies from subscriber numbers and growth to profitability, it was inevitable that pricing changes would come," Raj Shah, managing partner and North America lead for telecom, media & entertainment and technology at digital consultancy Publicis Sapient, told International Business Times.
"Even with ad-supported models showing uptake (and better aggregate revenue than some ad-free models), the streamers still need to catch up in hitting margin targets," Shah explained. "While risky at first glance, a price move may be one of the only options available, as production costs increase (and may increase significantly after the writers and actors strike resolve)."
Certified financial planner Andrew Latham sees the price hikes from Netflix and Disney as an exciting juncture in the streaming wars.
"Both Disney and Netflix, as trailblazers in their respective niches, have solidified their positions as top-tier content providers," he told IBT. "With their vast libraries and original content, they've set the gold standard in the streaming industry."
But he's skeptical of the impact of these hikes in the face of economic uncertainty and soaring consumer debt and growing competition.
"It's not a time to take subscribers for granted," he said.
"Today's consumers are more discerning and fluid in their choices. Unlike traditional cable, the streaming landscape offers the flexibility to subscribe and unsubscribe with ease," Latham explained. "This means that subscribers, especially the budget-conscious ones, have the power to cycle between platforms, cherry-picking content from one, then moving to the next once they've exhausted their primary interests."
He believes there's no "penalty" for this platform-hopping approach.
"If subscribers feel the content doesn't justify the cost, or they've watched all the main series and movies that initially piqued their interest, they can simply move on," he said.
"Streaming subscribers often subscribe, cancel and sign up again because once you see the streaming competition, many alternatives pale compared to Netflix and Disney Plus," added Nicole Russin-McFarland, film score composer and actress.
TV/film industry expert Sean Boelman is concerned about the long-term impact of Disney's price hike. "The Netflix password-sharing restrictions were met with almost universal dislike," he told IBT. "So it's baffling to think Disney thought these initiatives would go over any better for their services."
"Especially when original content is being removed from their services, and new content releases are delayed by SAG and WGA strikes, subscribers are essentially being asked to pay more for less. These measures will likely cost Disney," he added.
Dan Goman, founder and CEO of Ateliere, admits that subscription fatigue is at an all-time high.
"Consumers are overwhelmed with the number and cost of subscription services vying for their eyeballs and dollars," he told IBT, citing a Variety survey that showed that 61% of those surveyed believe their streaming subs are too expensive and value the average streamer at $7.46 monthly.
At the same time, Goman believes Disney and Netflix have a captive audience for their shows.
"Disney and Netflix are in an enviable position where subscribers can't and won't say no to them," he explained. "Netflix has become ingrained in popular culture, and they are almost the default option when consumers want to sit down and watch something. Disney has one of the best-known, most iconic brands in the world, and for families with children, there will be a Disney subscription, no question about it."
Nonetheless, Goman sees both Netflix and Disney facing a severe challenge from alternative content consumption and distribution platforms that are gaining popularity among younger generations.
"The biggest threat to the streaming giants like Netflix and Disney may not come from a substantial loss of current subscribers, but rather from the rising popularity of different content consumption paradigms and content distribution platforms like TikTok and YouTube that younger generations prefer to subscription streaming alternatives," he added.
© Copyright IBTimes 2023. All rights reserved.