In New Abnormal, Immelt's Obama Link Business as Usual
COLUMN: While it may seem strange GE's leader is sounding like a President, it's just another day at the office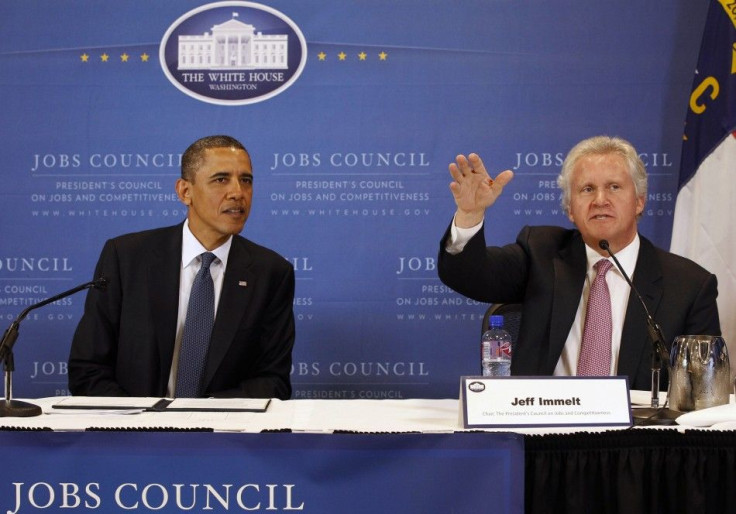 We're certainly living in the new abnormal when Jeff Immelt, head of GE, is speaking like the President in a time of heightened political importance and awareness.
But that's what happened this week when Immelt, chairman of President Barack Obama's Jobs and Competitiveness Council, said the U.S. government should cut red tape so job-creating construction and infrastructure projects can move forward. Speaking in an Op-Ed piece co-authored with American Express chairman Ken Chenault published in Monday's Wall Street Journal, Immelt also said the government needs to train Americans for jobs the country actually needs.
He's right, of course.
But one might wonder what GE's chairman and CEO, a lifelong Republican, is doing taking such a prominent political position on behalf of a Democratic President nearing the 2012 election. The jobs issue promises to be among the most critical for voting Americans, and history suggests if President Obama can't get America back to work, he'll be a one-termer. That's why the President met with Immelt and other members of the jobs council Monday in Durham, North Carolina, discussing what steps can be taken.
Some Tea Party-affiliated groups attacked Immelt for his acceptance of the economic leadership position with the Obama administration early this year, and soon others called Immelt's new position an example of crony corporatism at its purest form. They even demanded his resignation from GE.
Back in the day, though, virtually every conservative would have lauded an American business leader for pulling off such a political union; it would have been called a brilliant coup. But these are confusing times we live in, and it's hard to know what's acceptable or not, politically speaking.
Handpicked by Jack Welch for the job of chairman and CEO, Jeffrey Immelt once told me in an interview that he had never had a big idealistic bent toward the environment. Yet today, GE earns nearly $20 billion in annual revenues from its green initiative products and services.
Immelt also once told me a leader should expect to adapt to the unexpected. So when Goldman Sachs preaches transparency, or when President Obama moves to the center two years after his election, we shouldn't be surprised. Neither should we be surprised by the attacks on Immelt for his positioning.
Since the announcement of his appointment to Obama's economic advisory panel, GE's stock price surpassed the $20 barrier, its best performance since 2008, though it has pulled back in the past month. Almost two years ago, when the company's stock price was languishing in the single digits, some called for Immelt's resignation. Even Jack Welch himself said in a CNBC interview at the time, Jeff has a credibility issue. He's getting his ass kicked.
In 2008, despite having an AAA credit rating, GE faced disaster; the company held billions in short-term commercial paper that faced cut-off in the credit crisis. For almost two weeks, Immelt and CFO Keith Sherin gnawed and gnashed until they found a backstop in federal government loans. That was in mid-November 2008, just as a newly elected Barack Obama was getting ready for the White House.
Later, Immelt admitted his foolish ways. He'd escalated a tactic in which the company tried to surprise and delight Wall Street with earnings buoyed by, as it turned out, wagering with borrowed money.
He pledged to do better.
By the time Obama was entering the White House, Immelt had already been engineering a massive, global infrastructure business shift - solving world problems, as he put it. Expanding into areas like rail, water, and electric infrastructure, Immelt's GE was shaping up as nothing close to the company that was founded upon Edison's light bulb.
To get infrastructure deals, Immelt had to become a new kind of leader, something closer to a business-slash-political figure than merely a business figure with lobbying dollars. In China, he dined with prime ministers. In Washington, he found mutual affection and aims with President Obama, who was pushing for federal initiatives in rail and electric infrastructure.
Agility and a penchant for change are not just necessary in the business world, as good leaders know; they're critical to success. In the age called the New Abnormal, Immelt knows this more than most. So while it may seem strange and unusual that he's speaking like a President in an important time of political positioning, for GE's leader it's just another day at the office.
© Copyright IBTimes 2023. All rights reserved.