New BMW Electric Car Has 8,000 Pre-Orders Before Debut: How Many Electric Vehicles Have Sold Worldwide In Latest Resurgence Of EV Interest?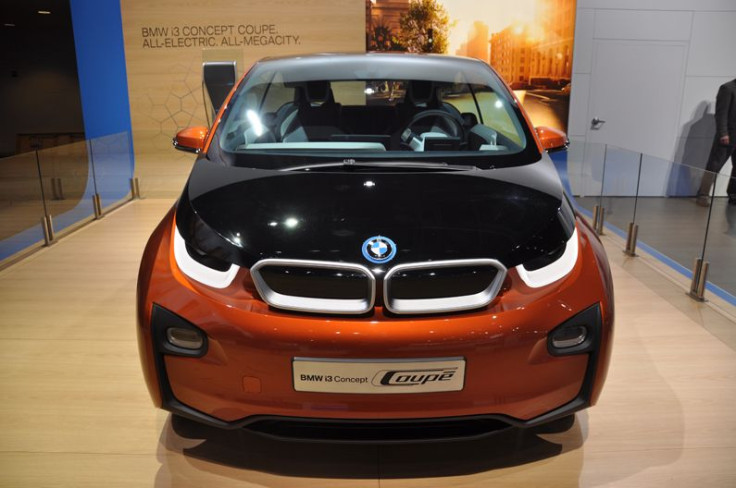 Bayerische Motoren Werke AG (FRA:BMW) says that a month before its i3 goes on sale in Europe it has more than 8,000 pre-orders for its first mass-produced electric vehicle, a five-door compact with a standard range of about 90 miles that starts at $41,350.
BMW Chief Financial Officer Friedrich Eichiner told Bloomberg in Frankfurt that if demand continues it will need to invest to boost capacity. The company had aimed to sell at least 10,000 i3s next year in an increasingly crowded market for EV minis.
All-electric cars have popped in and out of automotive history going all the way back to the beginning. They fell back into vogue in the early 70s during U.S. gasoline shortages amid the Arab oil embargo against the US. But the cars failed the range test (they were basically glorified golf carts) and never caught on. Now, innovations in battery technology have delivered a recent revival of EV interest. Certainly more passenger-car EVs have been sold in recent years than have ever been sold, and so it's possible that after a century of starts and stops, EVs might finally carve out a niche for themselves—especially for urban, commercial and public transportation needs.
So how many EVs have been sold worldwide in this recent resurgence of interest?
Nissan Motor Co. Ltd. (TYO:7201) has really taken the lead with its 80-mile range Leaf five-door compact, which debuted in December 2010 and sold its 100,000th unit in July. The Leaf is by far the leader in the EV market, which excludes plug-in hybrids (PHEVs) like the Chevy Volt, which is assisted by an internal combustion engine.
Renault SA (EPA:RNO), France's second-largest automaker, which owns 43 percent of Nissan, has sold about 40,000 of its line of four EVs since they started hitting the market in 2011, led by the Zoe five-door mini and the Kangoo van, more than half of those delivered between January and August of this year.
There is also a smattering of recent, very-low-volume sellers, such as the Smart fortwo EV, the Volvo C30 DRIVe and the Ford Focus Electric. Their sales numbers are currently negligible and may never take off the way Nissan's Leaf has.
And of course there's the Model S from Tesla Motors Inc. (NASDAQ:TSLA), maker of the first EV to break 200 miles of range. The company has confirmed sales of 12,550 units as of the first half of the year. As reported earlier, there may be as many as 13,000 more Model S sedans that have been assigned vehicle identification numbers, so it's easy to assume the company will exceed its goal of selling at least 21,000 units this year. Many analysts are estimating that the company will announce between 5,000 and 6,000 units sold in the third quarter when sales figures come out in the first week of November.
China automakers have their own raft of electric vehicles coming out as the country attempts to reduce vehicular emissions in its larger cities. (The BYD e6 is being used as electric taxis, for example.) Chinese-made EV sales figures are currently difficult to calculate, partly because they're so new and largely because Chinese consumers avoid buying Chinese made cars in general if they can afford to.
Excluding China's domestic market for locally designed and produced EVs, and including BMW's 8,000 pre-orders, the total global worldwide tally of passenger car EVs sold since December 2010's Nissan Leaf debuted is approaching 170,000 units, and probably exceeding that figure if you include the low-volume sellers. That comes out to roughly 56,000 vehicles a year.
This may not be much – global passenger car sales topped 80 million last year and a typical best selling passenger car like a Honda Civic or a Ford F-Series pickup truck routinely exceed total EV annual sales in just a few months – but considering historical sales volumes of all-electric cars (few EVs made before the 2000s ever sold more than a couple of thousand units before being discontinued) the current numbers are high enough to qualify this renewed interest and innovation in EVs to be somewhat of a renaissance.
Correction: An original version of this story said Renault was the largest automaker in France. In fact, that honor goes to PSA Peugeot Citroën
© Copyright IBTimes 2023. All rights reserved.