New EU Restrictions On South African Citrus Could Hinder European Produce Market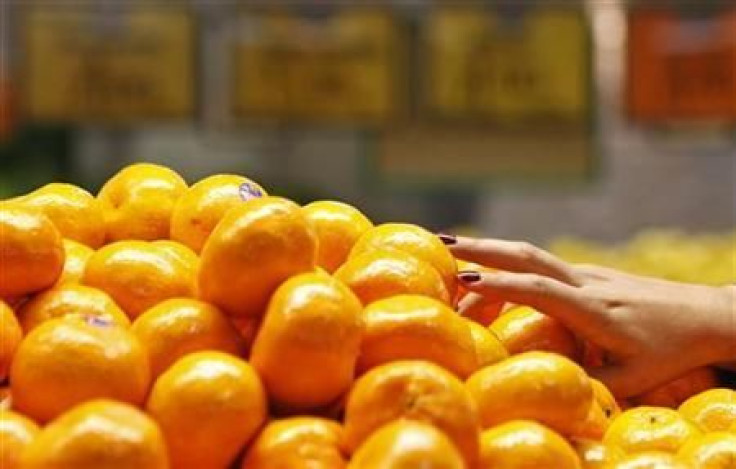 The European Commission's plans to tighten rules on citrus fruit imported from South Africa -- the world's leading exporter of oranges and grapefruits -- could affect produce availability and prices in the European Union to the point customers might reconsider buying citrus, experts said Wednesday.
The EU's move reflects concern about South Africa's ability to sufficiently contain the scourge of the citrus black spot (CBS) disease.
The EU has taken steps in the past to restrict imports of South African citrus in hopes of avoiding contamination. But the restrictions introduced Tuesday evening by The European Standing Committee on Plant Health and slated to be approved by the full Commission in coming days impose a new regime of strict standards and inspection requirements on South African citrus exporters.
Nigel Jenney, CEO of the Fresh Produce Consortium, a U.K. industry trade group, called the new restrictions "very draconian." He warned they could lead to higher prices and decreased citrus availability, which could prompt consumers to "get out of the habit of considering produce" at the supermarket if the EU eventually goes to an outright ban on South African citrus.
"We need to be very clear that while we have to protect the citrus-producing areas of Europe from CBS infection, we have to make sure that [the restrictions are] not so complex that it makes exporting to Europe and the U.K. in particular considerably less attractive," Jenney said.
The fungal blight causes black blemishes to grow on the outsides of lemons, oranges and other citrus fruits, and various importers have long rejected shipments containing even a single piece of fruit showing symptoms of CBS. South African citrus producers have watched the discussions surrounding the new restrictions closely, as Europe is a leading consumer of the country's prodigious citrus exports.
An estimated 70 percent of citrus consumed in the EU is imported from South Africa, according to South Africa's official news agency, SAPA. South Africa was the world's leading exporter of oranges and grapefruit as of last year, according to the United States Department of Agriculture. South Africa exported more than 1.1 million metric tons of oranges and 215,000 metric tons of grapefruit in 2013.
Justin Chadwick, CEO of the South African Citrus Grower's Association, welcomed the "certainty" the new restrictions bring to the nation's citrus industry and welcomed the absence of automatic-ban triggers, according to the global produce news outlet Fresh Plaza. But he emphasized the restrictions overall are unfair.
"The long-term prognosis for the industry ... remains in the balance. The South African citrus industry [has] gone to great lengths and excessive cost to demonstrate [its] commitment and respect toward the European position on CBS -- including testing regimes and a comprehensive risk management process," Chadwick said.
"This is simply not economically sustainable nor fair as South Africa has been singled out for special treatment by the EU in this regard."
But European Commissioner for Health Tonio Borg said there was no viable alternative to tightening the restrictions if European growers are to be protected from the spread of CBS.
"Plant protection on EU territory is of the utmost importance and the EU had no choice but to impose a stricter inspection regime for South African citrus fruit," Borg said.
"Systematic sampling and testing of consignments should prevent this harmful plant disease from taking hold in Europe's citrus orchards to the detriment of our farming sector. We had to take these measures because of the high number of recent interception of infected citrus fruits at European border controls."
Any of that fruit that is destined for European supermarket shelves "will be subject to more stringent criteria such as recording pre- and post-harvest chemical treatments and mandatory registration of packing houses as well as on-site official inspections at citrus orchards," European Commission spokesman Frederic Vincent said.
If the incidence of CBS in shipments of produce to the EU is high enough going forward, the commission said it may consider implementing further requirements or even an outright ban on South African citrus imports.
Disease has been a major concern for citrus growers worldwide in recent years, as nations from China to Australia have battled CBS and Florida has struggled to contain the spread of greening disease, which has killed off large numbers of orange plants in the Sunshine State.
© Copyright IBTimes 2023. All rights reserved.
FOLLOW MORE IBT NEWS ON THE BELOW CHANNELS