New Hubble Photo Shows Thousands Of Galaxies In 'Largest Ultraviolet Survey' To Date
KEY POINTS
The new Hubble image adds observations in ultraviolet light
The UVCANDELS program has imaged about 140,000 galaxies
The images could help shed light on the mysteries surrounding the end of the "dark ages"
A stunning new image from the Hubble Space Telescope shows thousands of shining galaxies. It is said to be Hubble's largest ultraviolet survey of galaxies so far.
The new image was a result of scientists' efforts to survey patches of the sky known as the Cosmic Assembly Near-infrared Deep Extragalactic Legacy Survey (CANDELS), the California Institute of Technology (Caltech) noted in a news release. Their work resulted in the "largest ultraviolet Hubble survey of distant galaxies to date," with the new UVCANDELS program imaging about 140,000 galaxies.
In the image, one can see about 5,000 galaxies within a region that's billions of lightyears away, which is equivalent to just 1% of the size of the full moon in the sky. The institute also shared a Gif showing the new image as it zooms into the smaller region.
The researchers presented the results of their work Tuesday at the American Astronomical Society's 240th meeting in Pasadena. According to Caltech, although there have been past sightings of the same field, the new image includes observations in ultraviolet light in addition to the previous observations in infrared and optical light.
"Ultraviolet light comes from the most massive stars, which are also the youngest and hottest of stars, and it provides a unique insight into ongoing star formation in galaxies both near and far," said Caltech's Xin Wang, who presented the findings.
The researchers said the images could help shed light on a period in the early universe called the Epoch of Reionization. This was the period when light could finally travel "unimpeded," marking the end of the "Dark Ages."
Such images show just how Hubble is still capable even after decades of operation. Only recently, for instance, an international team of scientists released the largest near-infrared image ever taken by Hubble.
These Hubble images, along with the valuable data that James Webb Space Telescope is sure to provide once it begins its mission, could help shed light on some of the mysteries of the universe. The first images from Webb are set to be released on July 12.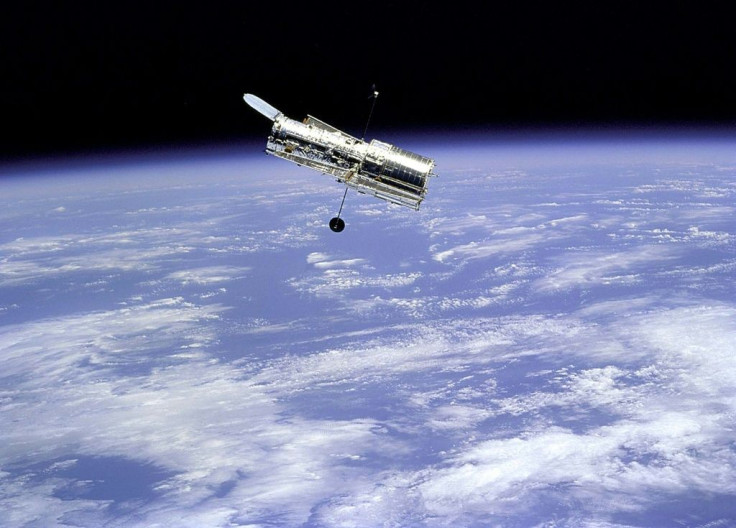 © Copyright IBTimes 2023. All rights reserved.