New Iowa Poll: Ben Carson Second, Trump Has Love-Hate Relationship With Voters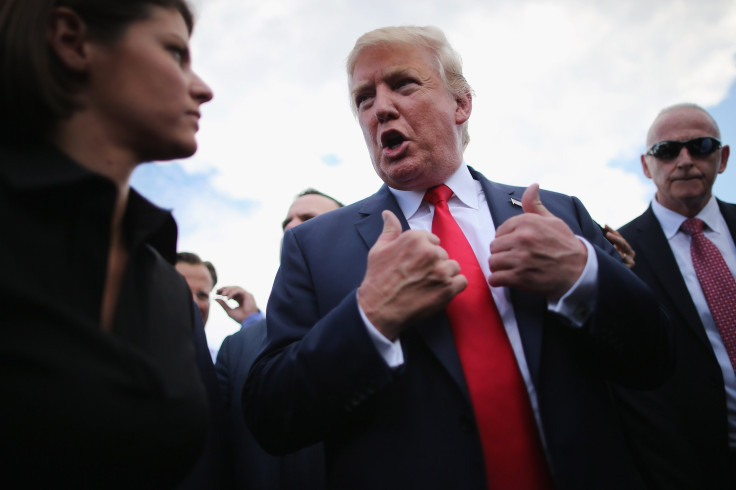 You either love him or you hate him, shows new polling data released Friday concerning Republican presidential candidate Donald Trump. Trump topped the list of candidates that Iowa caucus participants "would definitely not support." At the same time, Trump was leading the pack of 17 Republican candidates with 27 percent support from Iowans likely to caucus, according to the poll released by Quinnipiac University. Surgeon Ben Carson came in second with 21 percent, followed by Sen. Ted Cruz with 9 percent support.
"With five months until the balloting, anything can happen," said Peter A. Brown, assistant director of the Quinnipiac University Poll, in a release. "But the field has become a two-tiered contest - Donald Trump and Ben Carson ahead and everyone else far behind."
Trump has risen in polling numbers in recent weeks. A July 1 survey conducted by Quinnipiac had Trump tied for second with Carson, with Wisconsin Gov. Scott Walker leading. Walker has fallen to 3 percent support while former Florida Gov. Jeb Bush showed just 6 percent support.
Bush followed Trump with 23 percent of likely voters declaring they would not support his candidacy. New Jersey Gov. Chris Christie was next on the list with 14 percent of voters saying they would not support him.
Traditionally experience working in Washington, D.C. has been considered a positive asset, but the poll found that outsider status was helping candidates. Over half of the people polled supported three candidates who have never held elected office: Trump, Carson and former business executive Carly Fiorina.
With several months until Iowans caucus, Brown said Carson had the potential to attract more voters at a fast pace.
"Carson has a higher favorability rating than Trump and a higher score for honesty and empathy," said Brown, highlighting that Carson was also ahead by a 20-point margin when voters were asked about candidates' personality and temperament to deal with international crises.
The poll was conducted from Aug. 27 to Sept. 8 and surveyed over 1,000 potential caucusgoers.
© Copyright IBTimes 2022. All rights reserved.
FOLLOW MORE IBT NEWS ON THE BELOW CHANNELS