New ISIS Video: French Islamic State Fighters Respond To Paris Terrorist Attack On Anniversary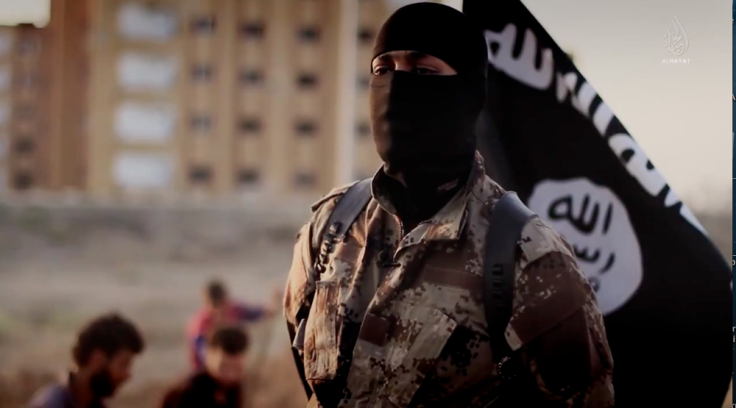 PARIS -- France has now been directly threatened by two of the biggest terror groups in the world. The Islamic State group, also known as ISIS, called on its supporters in France and Europe to carry out more attacks on law enforcement and "infidels" in a new video the militant group released Wednesday. The call for additional attacks came one week after the Charlie Hebdo/Hyper Cacher shootings that left 17 people dead and sparked days of unrest in Paris.
The video, titled "Report on the Blessed Operation in France," was released from the Islamic State's media wing in Raqqa, Syria, the terrorist group's de facto headquarters. It is snowing in the video, and three alleged ISIS fighters are shown, all of them speaking French.
"It should have been done a while ago. Because the [people] in France and in Europe do everything to destroy Islam and to the destroy the caliphate that is being installed now," an alleged member of ISIS said. "All the French people who think the Islamic State will not arrive in Europe ... we will come to Europe. And these operations will happen more and more in all of Europe." The alleged ISIS fighter then speaks to its members and supporters in France who are not able to make hegira to the Islamic State to do everything in their power "to kill them, slaughter them, burn their cars and homes."
Abu Shamil Britani, a British Twitter account purported to be affiliated with ISIS, claimed in a tweet to have seen the video filmed two days ago. Radical Islamists in France have been in the spotlight this week after three gunmen stormed the offices of French satirical newspaper Charlie Hebdo, killing 10 members of its staff and two police officers.
Two days later, four more were killed when a terrorist entered Hyper Cacher, a kosher supermarket and took its occupants hostage. All the attackers were killed. Al Qaeda in the Arabian Peninsula, the terror group's branch in Yemen, claimed responsibility for the attack at Charlie Hebdo (not Hyper Cacher) in a video released Wednesday and warned that additional attacks were on the horizon.
© Copyright IBTimes 2023. All rights reserved.
FOLLOW MORE IBT NEWS ON THE BELOW CHANNELS