New ISIS Video Shows Masked Fighters Vowing To 'Humiliate America' Amid Mosul Offensive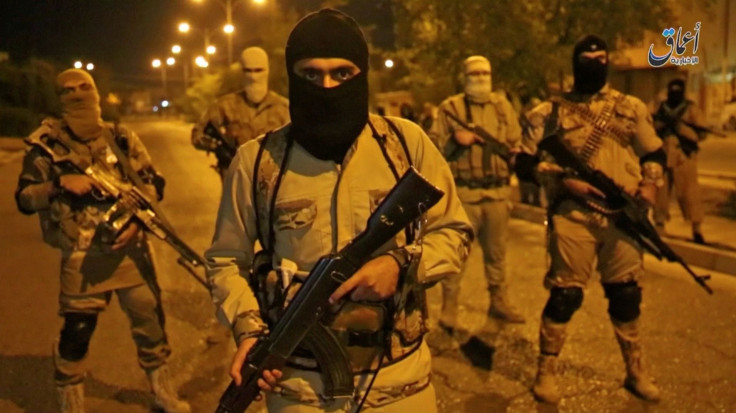 The Islamic State group released a new propaganda video this week showing masked fighters patrolling Mosul, vowing to "humiliate America" in Iraq amid the ongoing offensive against the militant group. The Iraqi army and Kurdish Peshmerga forces launched a massive offensive late Sunday to retake Mosul, which ISIS captured in June 2014 before the group took control of much of northern and western Iraq.
The clip reportedly shows the jihadist fighters, wearing full battledress, marching the streets of Mosul, declaring the allied forces will be defeated in Iraq. The video was reportedly released late Tuesday by ISIS-linked Amaq news agency, but the authenticity of the video has not been confirmed.
"God who promised us victory, also promised it will only come through great ordeals," one of the fighters reportedly said in the video. "Therefore we always, happily, endure those ordeals (including this one). As for you, America, we promise you... you will be defeated in Iraq and you will leave it again, God willing, humiliated, wretched, dragging your tail in defeat."
The video was released as U.S. authorities claimed that ISIS will use chemical weapons and are using human shields to defend themselves. U.S. forces had detected a sulfur mustard agent on fragments of a shell that ISIS had fired against Kurdish forces earlier this month.
"Given ISIL's reprehensible behavior and flagrant disregard for international standards and norms, this event is not surprising," a U.S. official told Reuters on Tuesday, speaking on condition of anonymity.
As the offensive to recapture Mosul continues, Kurdish fighters said they have launched a large-scale operation east and north of the city. The Iraqi army has been moving from the south, and special forces have now joined the offensive.
According to reports, authorities believe that there may be up to 5,000 ISIS fighters still in the city. At least 50 ISIS militants and two Iraqi soldiers have been killed during the offensive, while at least 25 soldiers have been injured.
© Copyright IBTimes 2023. All rights reserved.