New Large-Scale Attack On Ukraine Possible As Satellite Images Show Russia Accumulating Missiles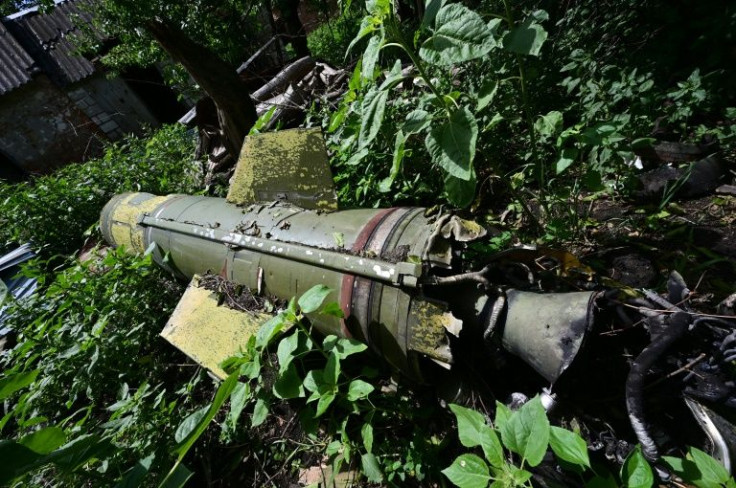 KEY POINTS
The Russian army is accumulating missiles at the Zyabrovka airfield in Gomel Oblast, Belarus
Satellite images showed missiles for S-300 and S-400 systems as well as anti-aircraft defense systems
Russia has not fired a single rocket from Belarusian territory toward Ukraine since July 28
Russia could be preparing a new large-scale attack on Ukraine as satellite images show Moscow accumulating missiles in Belarus.
The Russian army is believed to have accumulated between 15 to 60 missiles for the S-300 and S-400 missile systems. Additionally, images also showed between 10 and 14 S-400 Triumf surface-to-air missile systems, three radar systems and two anti-aircraft defense systems. The weapons were being stored at the Zyabrovka airfield in Gomel Oblast, Belarus, satellite images shared by independent Belarusian monitoring group Belaruski Hajun showed.
"Using satellite images, our team was able to produce...a complete and up-to-date overview of all equipment and weapons that are currently deployed at the Zyabrovka [airfield]," the publication said in a report.
The publication noted that the presence of Russian weapons in Belarusian territory indicated that the Kremlin could be preparing for a large-scale missile strike on Ukraine. It also pointed out that the Russian military has yet to fire any missiles from Belarus toward Ukraine since its shelling operations in July.
"The fact that not a single missile has been launched from the territory of Belarus since the last large-scale attack on 28 July suggests that this [the fact that Russia might be preparing for the attack] might be the case," the publication wrote.
The satellite images and report of a possible large-scale attack comes as Russian presence in the southern Ukrainian regions continues to dwindle after Ukraine's military knocked off both the Antonivsky Bridge and Kakhovka Bridge in Russian-occupied Kherson oblast. The move has effectively disrupted Russian supply lines and made it impossible for Moscow's army to send supplies and weapons to troops across the Dnipro river in sufficient quantities.
The disruption of crucial supply lines has now forced the Russian military command to flee Kherson and set up a new command post in occupied Melitopol in the Zaporizhzhia region, per The New Voice of Ukraine.
Family members of Russian soldiers and military personnel who lived in occupied Kherson are also being mass deported as the Ukrainian army continues its effort to reclaim the region.
In addition to destroying key bridges in Kherson Oblast, the Ukrainian army has also destroyed several Russian ammunition bases in Ukraine's southern regions.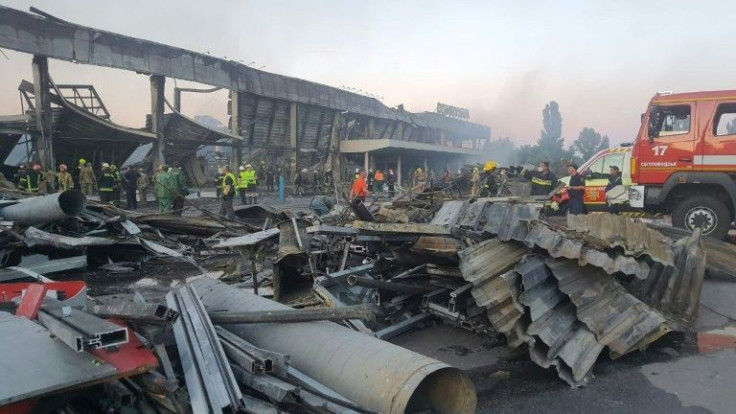 © Copyright IBTimes 2023. All rights reserved.