Russian Army In 'Panic', Starts 'Mass Deportation' Of Family Members After Successful Ukraine Attack
KEY POINTS
The Ukrainian army continues its push to retake and reclaim the Kherson region
Ukraine reportedly struck two key bridges Russians are using to supply troops
Ukraine's army also destroyed several Russian ammunition bases, said an official
The families of Russian military personnel are now being deported from the temporarily occupied region of Kherson after a successful counteroffensive from the Ukrainian army, according to Kherson officials.
In a Facebook post published Tuesday, the Kherson Oblast State Administration said the Russian military is beginning to "panic" as the Ukrainian army continues its push to retake and reclaim the region.
"As a result of the recent strikes by the Armed Forces of Ukraine on the Antonivka and Kakhovka bridges, the occupiers have begun to panic. Mass deportation of Russian military families who lived in Kherson has begun," the Oblast State Administration wrote.
The news of the mass deportation of Russian military families comes after the Armed Forces of Ukraine on Aug. 7 hit the Antonivka and Kakhova bridges. Both bridges are used by the Russian military to supply troops.
"The same fire control that we have been maintaining for several days in this area has been perfected. It is having results; the hits are quite significant on both the Antonivka and Kakhovka bridges," Natalia Humeniuk, head of the Joint Coordination Press Center of the Defense Forces of the south of Ukraine, said on a national newscast, as quoted by Ukrainska Pravda.
Humenuik added that the Ukrainian army has successfully targeted and destroyed several Russian ammunition bases in southern Ukraine.
The Kherson Oblast State Administration also accused the members of the Russian military of discussing plans to hold a referendum with the aim of annexing the Kherson region. The officials said that the Russians are also said to be threatening local residents with "problems" if they ignore the "referendum." Additionally, the Russian army is also accused of collecting the personal data of Kherson residents by increasing the number of "cash assistance" issuing points.
Kherson Oblast fell to the Russians on March 3, a few days after President Vladimir Putin launched the invasion of Ukraine. It was the first major city to fall to Moscow.
Senior Ukrainian officials, particularly those in the Security Service, have been blamed for how easily Russian forces were able to enter and take over territories in southern Ukraine, including Kherson, shortly after the invasion began.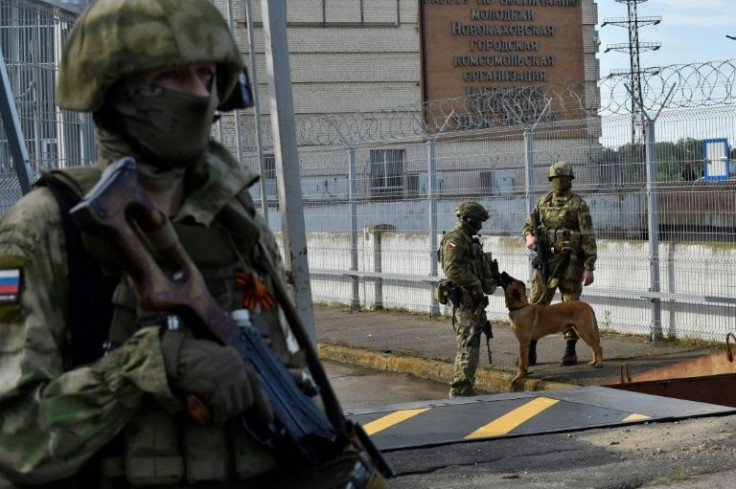 © Copyright IBTimes 2023. All rights reserved.