New Nest Learning Thermostat: A Cheaper, Smarter Device May Be On Its Way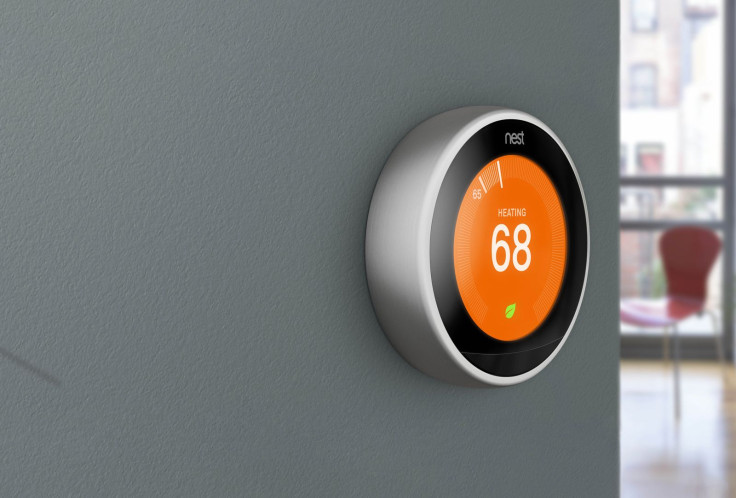 The Nest home smart thermostat may become more accessible next year. Alphabet Inc. (Google), the makers of Nest, have expanded to home security, adding cameras and smoke and CO alarms to its product list since the original Nest "learning thermostat" was released late in 2011.
Nest may be looking to release a more affordable version of their thermostat, according to a "person familiar with the matter" says Bloomberg. The most recent Nest model, the third generation, costs $249, a steep price for some, the new version would reportedly cost less than $200 according to Bloomberg. However, the product is aimed at saving users money in the long run. Nest learns the energy use patterns of users and adjusts the temperature throughout the day to only use what energy is needed to heat and cool the home.
The source Bloomberg spoke with also said the company was working on an "end-to-end" security home system, much like traditional alarm systems but the Nest version would link up with your smartphone. It would be "smart" as well and come with sensors for doors and windows and a keypad and fobs to control the alarm. Along with the alarm the company is working on a digital doorbell the source told Bloomberg.
Nest did not confirm any of these developments with Bloomberg.
© Copyright IBTimes 2023. All rights reserved.