New Orleans Saints vs. Carolina Panthers 2019: Odds, Spread And Prediction For NFL Week 12 Game
The New Orleans Saints have just wrapped up the NFC South but will face a divisional rival in the Carolina Panthers at NFL Week 12. At 8-2, the Saints are among the favorites not just for their division but also for the conference as a whole. The 5-5 Panthers, meanwhile, look likely to miss the playoffs.
One key difference between these two teams has been on defense. Through 11 weeks of the NFL regular season, the New Orleans Saints have given up the tenth-fewest points (199), eight-fewest total yards per game (318.3) and the third-fewest rushing yards per game (85.3) in the league.
Meanwhile, the Panthers have yielded the eight-most points (257), 14th-most yards per game (362) and sixth-most rushing yards per game (128.4). As far as offense is concerned, these two teams are a much better match.
With the ball, New Orleans has scored 238 points in 2019 compared to 228 for Carolina and the Saints average 364total yards per game while the Panthers average 346.6. The biggest offensive difference between the two sides is in the air. The Saints throw for 256.5 yards per game while the Panthers average 220.6.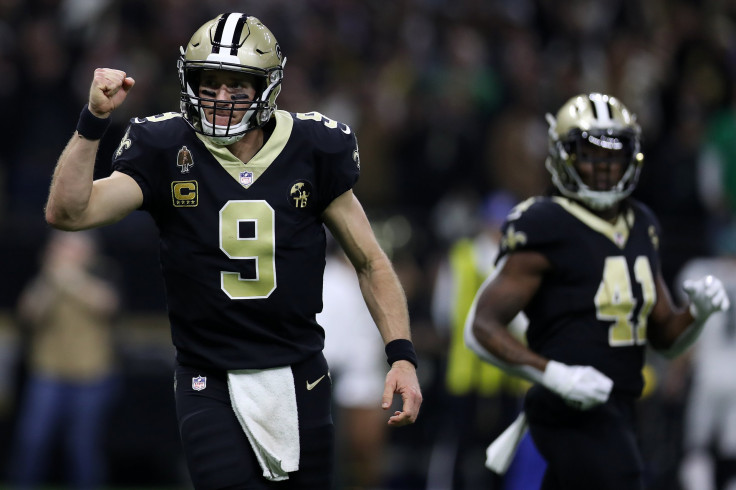 In addition, New Orleans has beaten Carolina in three of the last four show-downs between the two clubs. In the most recent meeting in December 2018, however, the Panthers took home the win by a score of 33-12.
These clear differences between the two teams have shown up in the division standings, despite the recent Carolina victory. It also shows up in the betting odds and spread with the FanDuel sportsbook giving the hometown Saints a clear advantage.
New Orleans has been given a money line of -430 to Carolina's +350, a fairly large gap which indicates the home team as clear favorites. Meanwhile, the Saints get a spread of -9.5 and the Panthers get a +9.5.
When these two teams meet there are generally a lot of points put up on the board. The combined scores of the last five games between them tallied 57, 52, 79, 79 and 51. With that in mind, FanDuel gives the over-under as 46.5.
With both teams boasting solid offensive games, this one looks like it will exceed the over. Sadly for the Panthers, all indicators are that they will come off second-best in this meeting of NFC South teams.
Predicted score: Carolina Panthers 17 – New Orleans Saints 30
© Copyright IBTimes 2023. All rights reserved.