New Second-Richest Person In The World Overtakes Jeff Bezos By $2.8 Billion
KEY POINTS
Bernard Arnault is now worth $152.9 billion, surpassing Jeff Bezos
Arnault derives most of his net worth from his 47% stake in LVMH
LVMH controls over 70 fashion and cosmetics brands, including Louis Vuitton, Christian Dior, Fendi and Givenchy
Bernard Arnault, chairman and CEO of LVMH Moët Hennessy Louis Vuitton, the world's largest luxury goods conglomerate, has overtaken Amazon founder Jeff Bezos to become the world's second-richest person.
Arnault is now $2.8 billion richer than Bezos, according to a Forbes estimate. As of Wednesday, the French business magnate's net worth stands at $152.9 billion.
Bezos slipped to the third position on Forbes' real-time billionaires list with a net worth of $150.1 billion.
This is not the first time that Arnault has overtaken Bezos on the magazine's ranking of the world's wealthiest people.
In August 2021, Arnault became the richest person in the world after surpassing the 58-year-old Blue Origin founder on Forbes' real-time billionaires list. The French businessman's net worth at the time was estimated to be around $198.9 billion.
The 73-year-old derives most of his net worth from his 47% stake in LVMH — home to over 70 fashion and cosmetics brands, including Louis Vuitton, Sephora, Christian Dior, Fendi, Givenchy, Marc Jacobs, Stella McCartney, Kenzo, Celine, Fenty and Bulgari.
In January 2021, LVMH acquired jeweler Tiffany & Co for $15.8 billion, believed to be the biggest luxury brand acquisition ever.
The rest of Arnault's fortune comes from a 2% stake in leather goods maker Hermès, a 6% stake in French retail giant Carrefour and an estimated $1 billion in cash and other investments.
Despite the pandemic and the ongoing war in Ukraine, LVMH has reported revenue of €18 billion ($19.49 billion) for the first quarter of the fiscal year 2022, up 29% compared to the same period in 2021.
According to LVMH, all business groups achieved double-digit revenue growth, except for Wines & Spirits, which continued to see supply constraints.
"The United States and Europe also achieved double-digit revenue growth; Asia continued to grow over the quarter despite the impact of a tightening of health restrictions in China in March," the company said in a statement.
"The LVMH Group is closely monitoring developments in Ukraine and the region. Its first priority was to ensure the safety of its employees in Ukraine and to provide them with all the necessary financial and operational assistance," it continued.
Four of Arnault's five children, namely Frédéric, Delphine, Antoine and Alexandre, currently work for LVMH.
Meanwhile, Tesla CEO and SpaceX founder Elon Musk remains the world's richest person with a net worth of $255.1 billion.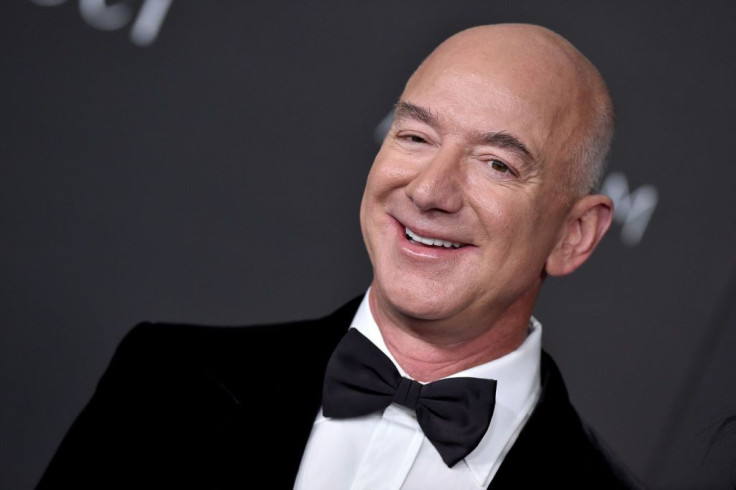 © Copyright IBTimes 2023. All rights reserved.