New Storm After Sandy, Potential Nor'easter Looms Over Devastated New York and New Jersey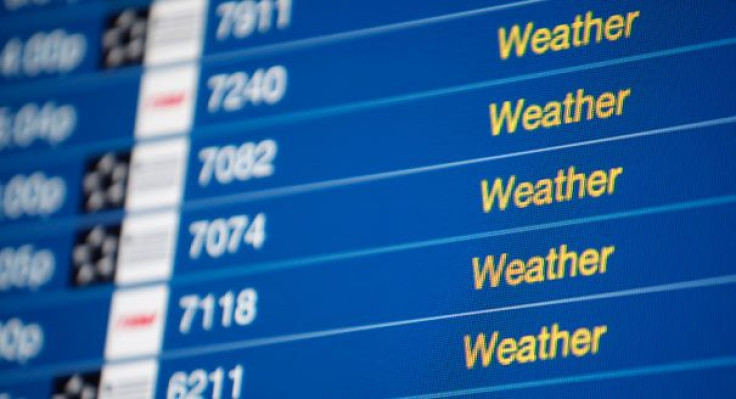 As New York, New Jersey and the rest of the Tri-State area are still recovering from the devastation of Superstorm Sandy, a new storm is brewing that some officials say will complicate the restoration effort.
While Tuesday morning saw temperatures in the Tri-State dropping into the 20s, forecasters predict rain will move in early Wednesday and will gradually become heavier, bringing 2- to 4-foot storm surges and up to 45 mph wind gusts.
The weather will get worse, CNN meteorologists say, with daytime temperatures hovering in the 40s.
"Mother Nature is not cooperating, and this will complicate the restoration effort," said John Miksad, Con Edison's senior vice president of electric operations.
CNN goes on to report that nighttime could bring temperatures in the 20s, leaving those without shelter in potentially deadly circumstances.
New Jersey Governor Chris Christie told reporters in a recent press conference that areas affected by Sandy could be more prone to flooding during future storms and weather systems.
"We don't know what to expect for the flooding situation as the shorelines have been changed," Christie said. "For many of them, the dunes are gone. So moderate flooding under normal conditions become major in these conditions."
While recovery number continue to roll in for the devastated Garden State, Christie did inform that during the past six days, power has been restored to some 2.1 million customers. At the same time, he added that "2.1 million people with power back doesn't mean a damn to you if you don't have your power back."
"I want to see that 566,000 number come down to close to a quarter of a million by end of the day today, if we could. That's the goal."
According to CNN, which cites New Jersey's largest power provider, PSE&G, the company made a dent in that number Tuesday, restoring power to nearly 90,000 of its customers between 6:30 a.m. and 9:45 p.m. PSE&G said it has restored power to about 87% of storm-hit customers so far. "We hope to have 90% of customers restored by tomorrow morning," the company said on its website earlier Tuesday.
© Copyright IBTimes 2022. All rights reserved.
FOLLOW MORE IBT NEWS ON THE BELOW CHANNELS